ECONOMIC WAVE
Rocky Point's ship is soon coming in
Posted:
Updated: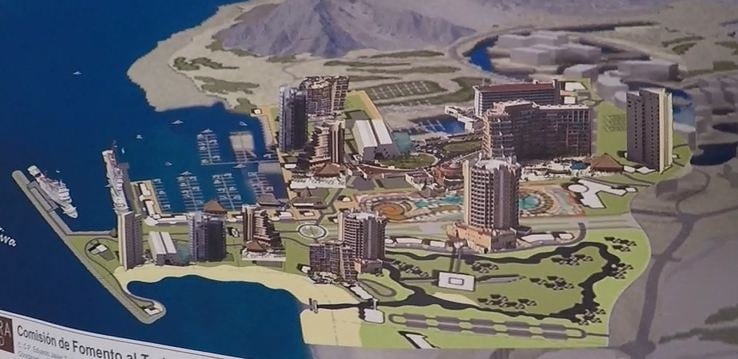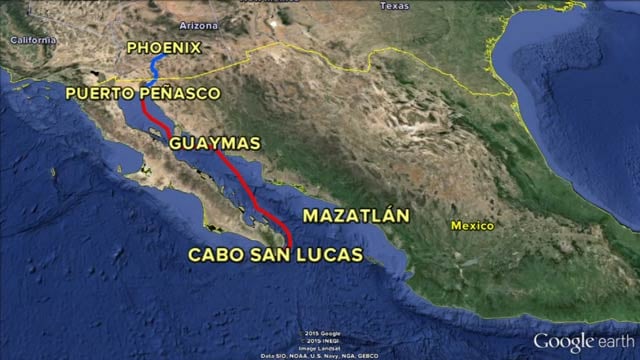 Proposed cruise route (Source: Google Earth)
PHOENIX (CBS5) -
Call it a Rocky Point revival.
The sleepy beach town south of the border, a decades-long favorite of Arizona families for the holidays, spring break or just because it was not San Diego, is rapidly heading towards a huge transformation.
Block by concrete block.
They plop into the sea from sunrise to sunset, day in and day out for the past two years, as the long-awaited Puerto Penasco cruise ship port and terminal project inches towards completion. State business leaders, investors and the Mexican federal government have gone all in, to the tune of $360 million dollars to bring cruise ships to the Sea of Cortez.
Nicknamed the "World's Aquarium" for its one-of-a-kind sea life, the fishing village hopes to transform itself into a home port for cruise lovers from around the world. And those thousand of weekly passengers will need a lot of services in place.
"We are talking more or less 3,700 people inside the cruise ship," Hector Vazquez, the area's convention and visitor bureau president said. "They need to eat; they need to drink. We need people to do the tickets. How do you handle the baggage? You know, all of those things. It's is a big investment."
The man-made pier is built of natural rock and concrete blocks that come from a plant that cranks them out, nonstop, 24 hours a day.
The dock will have room for two ships and will jut more than a half mile into the sea to reach deep water.
The terminal comes from the same architect as the iconic Palm man-made island development in Dubai and is LEED certified. In fact, the Mexican government has taken great strides to keep the project as green as possible, hiring an on-site biologist to keep an eye on marine life. Local ecology in mind, the ships will actually gas up down the coast in Guaymas.
According to Vazquez, the pier should be completed mid-2016 with the terminal and marina development in late 2017 or early 2018.
But the bigger number many Arizona property investors are looking at is the projected economic impact for the area.
The Tourism Development Commission of Sonora, Mexico estimates that once up a running, the port and cruisers will have a whopping $115 million impact per year. That would equal a dramatic rise in property values for all those Arizona condo owners, as well.
Copyright 2015 CBS 5 News (KPHO Broadcasting Corporation). All rights reserved.