Valley stem cell clinics face scrutiny
Posted:
Updated: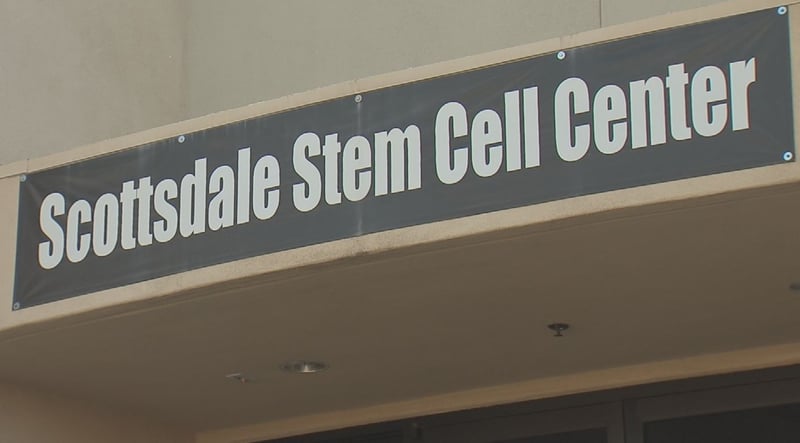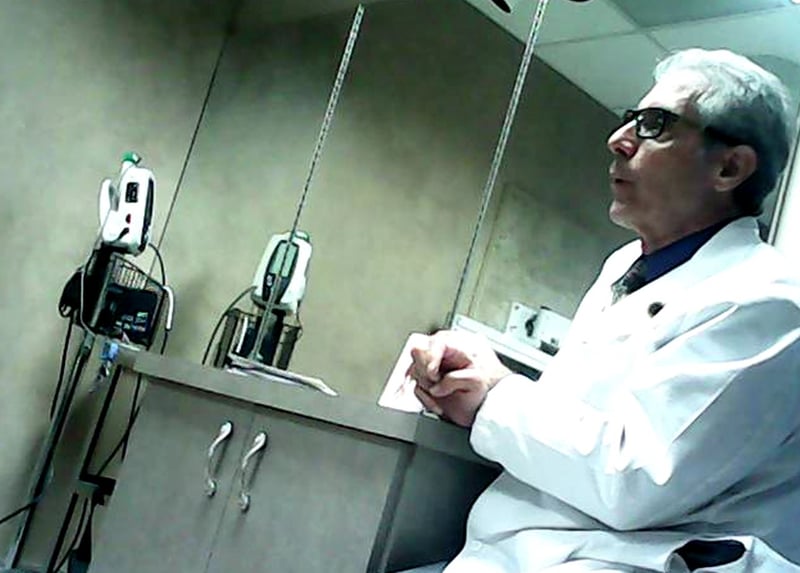 (Source: CBS 5 News hidden camera)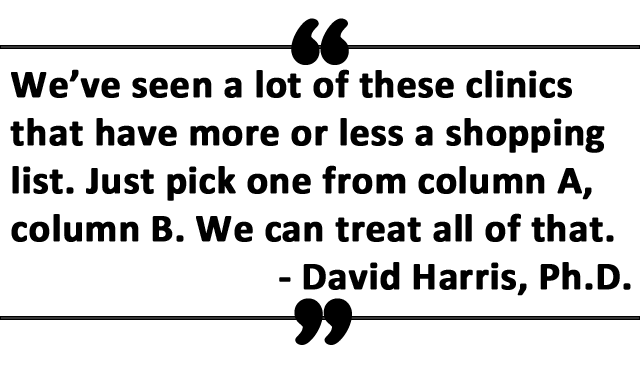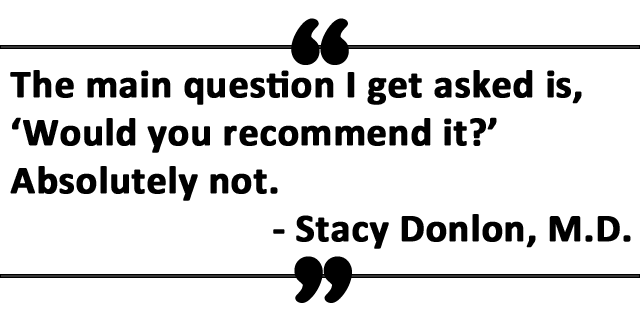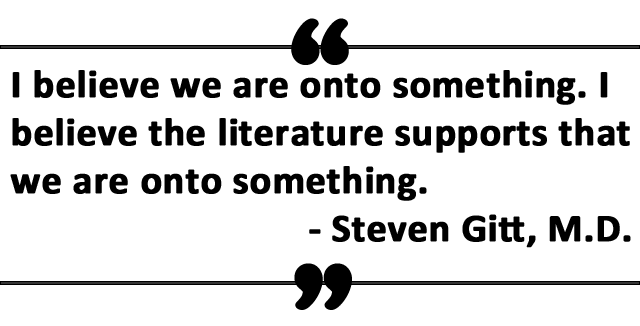 PHOENIX (CBS5) -
Stem cell clinics are opening in cities across the country, offering to treat a wide range of ailments and diseases, from bad knees to baldness, Alzheimer's to Multiple Sclerosis. But some researchers and physicians worry that the clinics may give false hope to desperate patients.
"We've seen a lot of these clinics that have more or less a shopping list. Just pick one from column A, column B. We can treat all of that," said David Harris, PhD, who is the executive director of the Arizona Health Sciences Center Biorepository. He oversees the university's stem cell an biobanking projects.
Harris describes stem cells as "nature's handymen," and says they appear to orchestrate the repair of damaged tissue and reduce inflammation. But there are very few applications that are currently approved by the FDA and Harris thinks it is premature to offer non-FDA approved stem cell treatments on a commercial basis.
At least four stem cell clinics are operating in the Phoenix area alone. Two of them are run by naturopathic physicians. One is run by a plastic surgeon and one is run by a cosmetic surgeon.
Three of the clinics offer orthopedic applications, treatments for autoimmune diseases and neurological conditions. The fourth requires patients to schedule a consultation in order to discuss diagnosis and treatment. None of the stem cell treatments advertised are approved for use as treatment by the FDA.
The clinics have caught the attention of people suffering from incurable diseases, like multiple sclerosis.
"I thought, I can't believe it. They're doing stem cell procedures here," said Robert Vondracek, who was diagnosed with MS 20 years ago. The disease affects the way he speaks and the way he walks.
Vondracek made an appointment for a consultation at the Scottsdale Stem Cell Center. CBS 5 Investigates sent a reporter with a hidden camera to accompany Vondracek to his appointment.
"What kind of results can I tell you? You've probably at this point got about a 50-50 chance of seeing some improvement," said Marvin Borsand, D.O., who owns and operates the Scottsdale center. Borsand is a cosmetic surgeon.
He tells Vondracek he would be taking part in a self-funded clinical trial studying any adverse effects of adipose stem cells on patients with a wide range of medical conditions. MS is one of them.
"Most people are not going to see a response for probably a month – anywhere from six weeks to eight weeks is when you'll start to notice a difference," said Borsand.
During the procedure, he says he would remove some fat tissue from Vondracek's abdomen, run the fat through a process that separates the stem cells from the rest of the tissue, then inject the cells into one of Vondracek's veins. He says an anesthesiologist will inject some of the cells into Vondracek's spine in a different office, on the same day.
Borsand also recommends that Vondracek spend two hour-long sessions inside the center's hyperbaric chamber.
"We think it increases the likelihood of the cells surviving," said Borsand.
The office manager tells us the stem cell procedure will cost $7,900, plus an additional $300 for the two hyperbaric chamber sessions.
"It's not cheap, but I don't know, I have seen, like, magical results," the office manager said.
"When I first heard about the stem cell centers, my first thought was to look into it," said Stacy Donlon, M.D., who is a fellowship-trained MS specialist. Donlon says patients often ask her about the clinics.
"The main question I get asked is, 'Would you recommend it?' Absolutely not," she said. "Any legitimate trial at the university level is funded through grants. The patients do not pay for these services," said Donlon.
She also said there is little evidence at this time to back up any claims that adipose stem cell treatments, offered the way they were described by Dr. Borsand, are effective for treating MS.
David Harris from the University of Arizona agrees with Donlon's statement.
"They should have outcome data to back that up, because if you're making a treatment claim, which if you tell me it's 50-50 it's going to work, that's a treatment claim. It can't be, 'Yeah, I've treated patients over the years and it worked half the time. That's not gonna do it," said Harris.
Dr. Borsand agreed to an interview with CBS 5 Investigates.
"We're not hiding anything. We're very open that this is a study," said Borsand.
When asked about his claim of a 50 percent chance of improvement in the case of treatment for MS, Borsand defended his statement.
"50-50 to me means you may or may not get an improvement. It's saying that you have a possibility. The other possibility is that you may not get a result," said Borsand.
He said the study is registered with the FDA. CBS 5 Investigates checked, and Borsand is correct. He referred any specific questions about the study and its results to the California doctor who is in charge of it.
Elliot Lander, M.D. is a urologist who is listed as a principal investigator for the clinical trial. He says stem cell clinics across the country are contributing to his clinical trial, and that he has had no incidence of illness, injury or harm to any participants.
Lander admits that the protocol he and the doctors who participate in the trial are following, technically violates FDA regulations and guidance on stem cell procedures, because they are breaking down the tissue that surrounds the stem cells, before injecting the cells back into the patients. But Lander says he has been open with the FDA about what his study is doing and how it is doing it, and the agency has not objected.
According to a statement the FDA sent to CBS 5 Investigates, under current FDA regulations, if stem cells are more than "minimally manipulated," they are classified as an investigational drug, and require a new set of permissions and permits for clinical trial. In addition, researchers are prohibited from charging for the stem cells. Breaking down the tissue surrounding the stem cells, as the doctors in this study do, is considered more than "minimally manipulating" the cells, according to FDA guidance.
[READ: FDA response (PDF file)]
"We have had communications with the FDA and have provided them with the information they have requested to help us meet FDA requirements," said Lander.
Asked why his doctors charge the $7,900 fee for the treatment, Lander responded that he has no university or big pharma company paying for the study and that the fee is reasonable.
Dr. Steven Gitt performs stem cell procedures at the Phoenix Stem Cell Treatment Center. He is also participating in Lander's clinical trial.
"I believe we are onto something. I believe the literature supports that we are onto something," said Gitt.
When asked why he and Borsand would risk their reputations by performing procedures that elicit questions and criticism, he responded by saying, "We are offering an alternative to patients who are going south of the border and to other parts of the world (for stem cell procedures.)"
Copyright 2015 CBS 5 (KPHO Broadcasting Corporation). All rights reserved.