Deals available for Valley 'move up' homes
Posted:
Updated: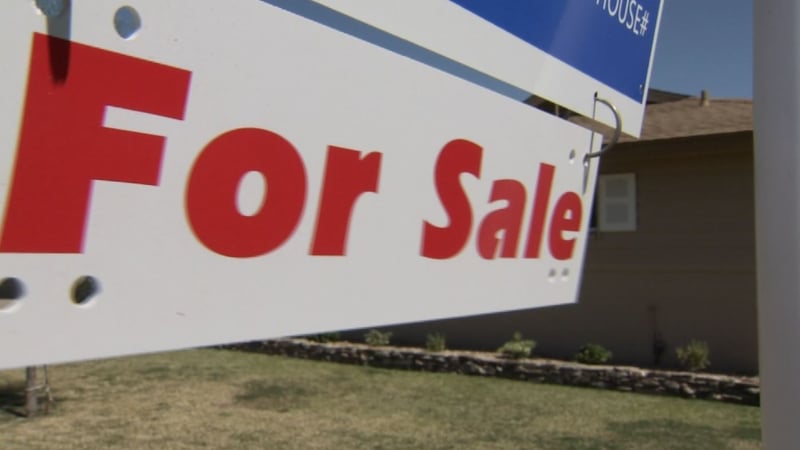 PHOENIX (CBS5) -
New housing market data suggests now may be a good time for homeowners to buy larger houses in suburbs.
According to a recent report from Arizona State University's Center for Real Estate Theory and Practice, the market for homes valued at $250,000 and less is a strong seller's market. There are 35 percent fewer homes on the market in that price range than a year ago.
But the market for homes in the $500,000 and higher range is more favorable to buyers. There are 8 percent more homes on the market in that price range than there were a year ago.
"The homes priced under $300,000 are on fire," said Alyssa Wick, who is an agent with Home Smart Real Estate.
Wick says it's hard to negotiate with sellers in this market because the demand for these homes is so high and the supply is limited.
Part of the reason is that investors bought large numbers of these homes, but a growing factor is the "millennial homebuyer." These are young people, recently out of college, who tend to want smaller homes or condos in urban environments.
"We're seeing a lot of people who just want a lower maintenance and turnkey residence," said Wick, whose clients tend to focus on Scottsdale, Arcadia and Central Phoenix.
But the market is more favorable for people who are looking to move up to larger homes.
"Those homes tend to sit on the market a little bit longer and you tend to be able to negotiate a little bit more with those homes," said Mike Silver, a real estate agent with Re/Max Alliance Group.
Silver says with mortgage rates still at historic lows and smaller homes with more equity today than at any time since the recession began, some homeowners are beginning to cash in and move up.
"They want granite. They want a bigger yard. They want the pool," Silver said. "They sort of want all the different things that they didn't necessarily get the first time around."
"I live in a townhome right now, and I thought it would be nice to upgrade to something a little bigger for my boys and myself," said Rachel Scarpone, who is looking at a larger home near Cave Creek.
According to real estate agents who spoke to CBS 5 Investigates, some of the best deals for larger homes are on the outskirts of the Valley. Those may have been more desirable areas for more homebuyers 10 years ago, but today millennials and others are looking more toward the urban centers.
Copyright 2015 CBS 5 (KPHO Broadcasting Corporation). All rights reserved.