Border agents confiscating pot, but ignoring pot fields
Posted:
Updated: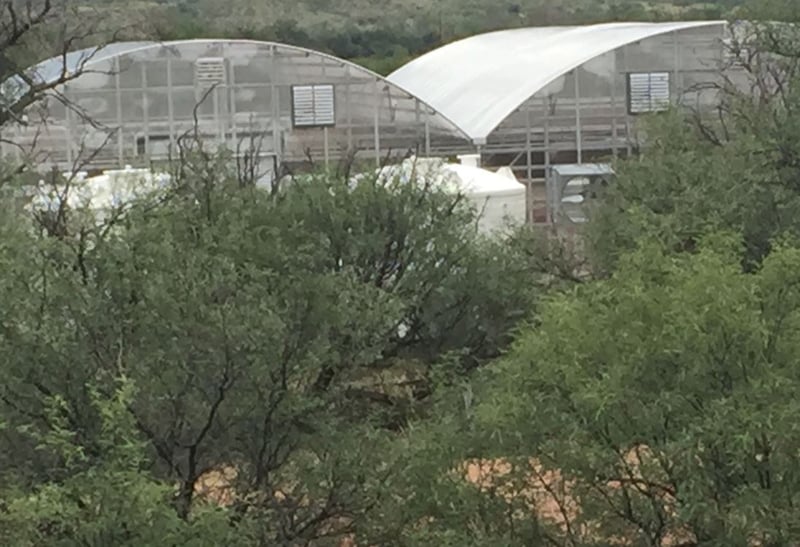 AMADO, AZ (CBS5) -
The small town of Amado, AZ hasn't seen much change in 40 years. The iconic Cow Palace Restaurant and Longhorn Grill have looked the same for as long as locals like Sandy Duran can remember.
"It's a nice place to live," Duran said.
But in the past year, something new has sprouted up in the green fields that border Amado, and not everyone is happy about it.
"The perimeter fence is 8 feet or 10 feet high with razor wire," said Paige Wells, referring to a new marijuana farm next to her family's ranch.
It is a state-licensed facility that sends its crop north to a Phoenix-area marijuana dispensary. Another pot farm opened just down the road. Neighbors said they were curious why two facilities would open in their small town.
"I don't think it is a coincidence," Wells said.
About one mile south of the pot field, the U.S. Border Patrol operated an immigration and drug checkpoint. Hundreds if not thousands of pounds of marijuana are confiscated here every year. Smugglers are arrested and prosecuted for violating federal laws against possessing and transporting the drug.
"Federal law enforcement can prosecute people from running loads, especially through a checkpoint," said Christopher Scileppi, a former prosecutor and current defense attorney.
A Border Patrol spokesman sent a statement to CBS 5 Investigates.
"Marijuana is classified as a Schedule I controlled substance. Accordingly, manufacturing, distributing, importing or possessing marijuana is a criminal offense and pursuant to 21 USC §844, U.S. Customs and Border Protection will seize such substances and may take other appropriate enforcement action against persons who commit a violation of this section."
Although the agents confiscate the drug at the checkpoint, they appear to be ignoring it in the fields near the checkpoint. CBS 5 Investigates videotaped Border Patrol vehicles driving by the pot fields several times a day.
Scileppi says federal prosecutors appear to be honoring the state's medical marijuana law when it comes to the licensed marijuana fields. But if a licensed grower attempts to get through the checkpoint with a state-approved load, the driver risks being arrested and having the marijuana confiscated.
When asked about the discrepancy between the way the Border Patrol deals with marijuana at its checkpoints and the way it ignores the fields, the U.S. Attorney's Office spokesman stated, "No comment."
Meantime, residents of Amado, including Wells, say the double standard is unfair.
Copyright 2015 CBS 5 (KPHO Broadcasting Corporation). All rights reserved.