Tempe Police Dept. uses stats to reduce noise complaints, crime
Posted:
Updated: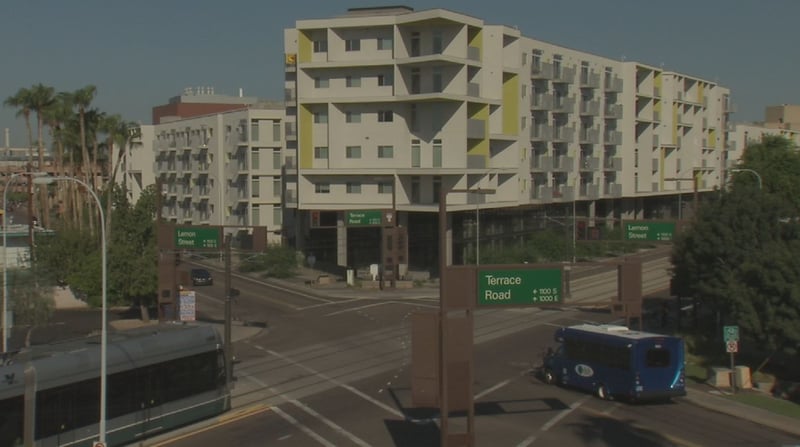 TEMPE, AZ (CBS5) -
A plan set in motion two years ago is paying off for Tempe Police Department as the number of violent and property crimes in the city has dropped by as much as 30 percent.
"When you look at the numbers now, the calls for service, they're reduced significantly," Lt. Mike Pooley, a Tempe Police Department spokesman, said.
Pooley said the reduction is the result of a study conducted in 2013, and a plan put in place as a result. The study looked at the number of calls for service for noise and parties, and the calls for service for crimes.
"We looked at where all the parties were happening. We also looked at where our biggest crimes were happening. And they were happening in the same geographical area," Pooley explained.
That area was the 85281 ZIP code, which includes Arizona State University and the student housing area to the east of campus. Police began targeting that area with increased enforcement, and met with the owners of some of the apartment complexes that were the source of the most noise complaints.
The results are significant. Loud party calls dropped from 5,501 in 2012, to 4,223 in the past year. The reduction also affected violent crimes. Robberies dropped from 253 to 199, and thefts dropped from 6,085 to 4,317.
ASU students who spoke to CBS 5 Investigates said they have noticed a difference.
"My freshman year there were a few shootings right outside of where I lived, and there hasn't been that in a while," senior Daniel McDorey said.
The one area where calls for service has increased is with sexual assaults. But police believe that is the result of more victims coming forward, as opposed to an increase in rapes.
[RELATED: ASU Police Dept. launches Special Victims Unit]
Copyright 2015 CBS 5 (KPHO Broadcasting Corporation). All rights reserved.