Airline with noisier planes eyeing Sky Harbor
Posted:
Updated: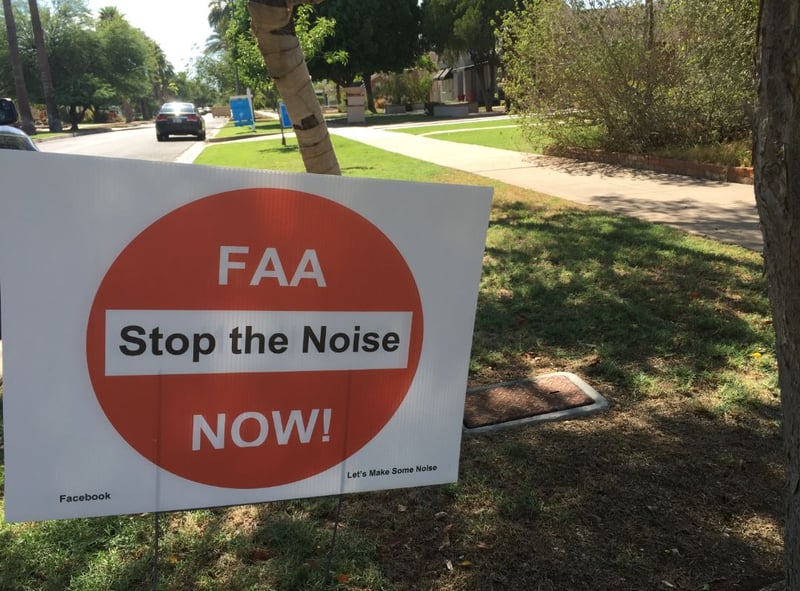 PHOENIX (CBS5) -
Residents of a downtown Phoenix neighborhood tell CBS 5 Investigates they are concerned about the possibility of a new air carrier moving to Sky Harbor. The concern focuses on the age of the planes and how noisy they are.
"It's going to be more noisy than it is now, and it's noisier now than it was a year or so ago," said Jim Moore, who lives in the FQ Story historic neighborhood.
Moore and his neighbors have been complaining to the city of Phoenix ever since the FAA shifted Sky Harbor's flight path so it passes over their neighborhood.
City officials tell CBS 5 Investigates they used to receive about 200 complaints per year regarding air traffic noise. Last month, they received 2,500.
That massive spike has prompted the city to sue the FAA over the new flight path, which the agency has said is part of a nationwide flight path modernization effort.
Across the Valley at Mesa Gateway Airport, the lone commercial carrier, Allegiant Air, is threatening to move to Sky Harbor. The threat stems from Gateway's efforts to lure a second air carrier. Allegiant officials have said they do not agree with the incentive package offered to competitors.
It's a rift Gateway officials are trying to repair.
"It would be a very dramatic change to the East Valley if they would choose to leave at this time," said Queen Creek Mayor Gail Barney, who also is a member of Gateway's governing board.
One of the most common criticisms against Allegiant may end up keeping the airliner from leaving Gateway. The air carrier's fleet consists primarily of MD-80 aircraft. It's considered a reliable workhorse in the air transportation world. But most of the planes are 25 years old or older. What's more, the MD-80 is notoriously loud.
That is what worries residents who are already complaining about the noise from Sky Harbor's new flight pattern.
Gateway used to be an Air Force base, and it has relatively few homes nearby.
"Not to take anything away from Phoenix, but I think Allegiant's fit at Mesa Gateway is a lot better fit than if they were in Phoenix for lots of different reasons," Barney said. "And that may just be one of the spokes in the wheel."
Sky Harbor officials tell CBS 5 Investigates they have heard from Allegiant. According to Sky Harbor's agreement with the FAA, the airport is not allowed to take aircraft noise into consideration when allowing access to a new carrier. But the officials say they currently do not have the terminal space Allegiant would need.
Allegiant referred all questions about aircraft noise to Mesa Gateway officials.
Copyright 2015 CBS 5 News (KPHO Broadcasting Corporation). All rights reserved.