Community gardens or toxic fields? Phoenix plan faces criticism
Posted:
Updated: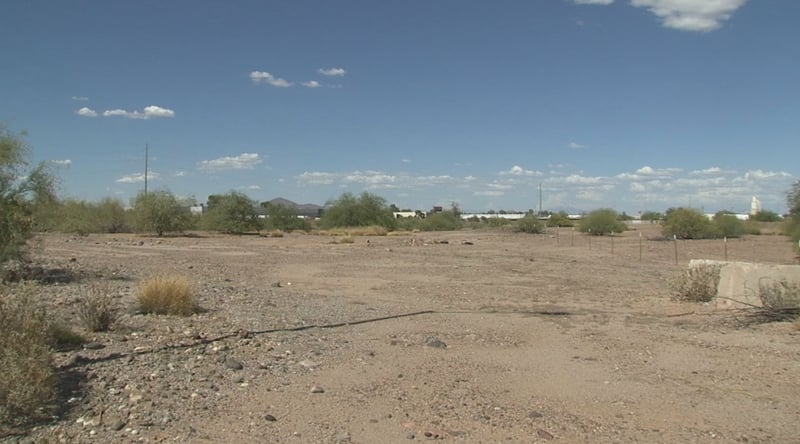 PHOENIX (CBS5) -
The City of Phoenix is using an EPA grant to identify polluted vacant lots that could become community gardens, but at least one local environmentalist says it's a potentially hazardous idea.
"When I found out about this proposal by the city, I was horrified," said Steve Brittle, who is the president of an environmental organization called Don't Waste Arizona.
The program is aimed at finding alternate uses for the estimated 8,000 brownfield lots across the city. These are vacant properties that remain undeveloped because of soil or water pollution or contamination.
"We're not going to be using sites that are highly contaminated," said Rosanne Albright, who is the Phoenix brownfields program manager. "We're looking for sites that can be used for healthcare facilities, community gardens, urban farms."
Proponents of the project say community gardens revitalize neighborhoods by getting rid of blight, reducing crime and bringing neighbors together.
"These are neighbors who have lived next door to each other for years and years, and they have never known each other existed," said Tom Waldeck. He is the president of Keep Phoenix Beautiful, a non-profit that maintains a 15-acre community garden and urban farm in Phoenix.
Advocates say there are ways to plant gardens on contaminated soil, by cleaning the soil first or using planters with fresh soil. But critics contend it's a bad idea.
"If you open a garden on this contaminated soil, you run the risk of the produce being contaminated," Brittle said. "We plan to put fliers out in English and in Spanish in all these neighborhoods and warn people about the real hazards."
"You know, when we say growing food over environmentally contaminated property, there is some pause," Albright said. "But remember, part of this project is to identify that contamination and clean it up."
The $400,000 grant from the EPA is the first step.