Car trunks turn deadly for smuggled immigrants during summer heat
Posted:
Updated: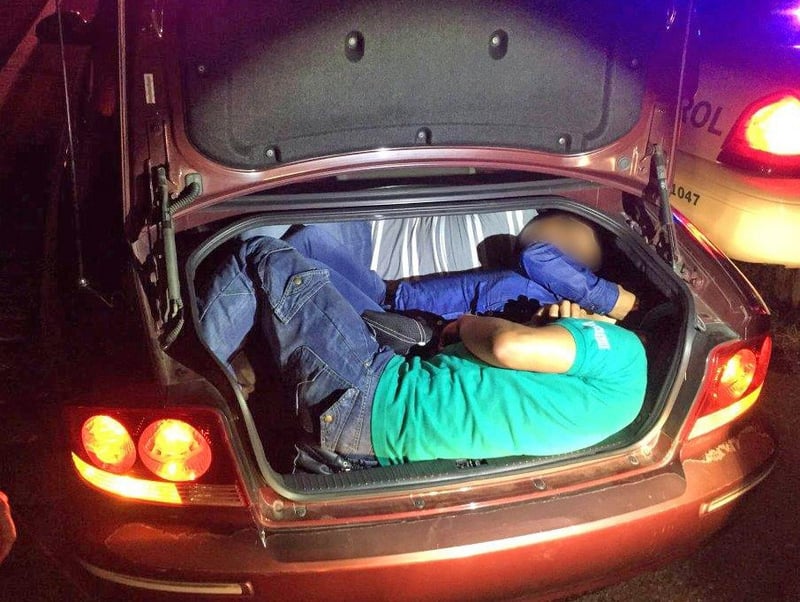 NOGALES, AZ (CBS5) -
Arizona's heat wave is turning a common human smuggling method into a deadly ride. U.S. Border Patrol agents rescued five immigrants from the trunks of cars in one day alone last week. One of those cars had been abandoned in the desert, with two people locked in the trunk.
"When you're putting someone in the trunk of a car, you're risking that person's life," Agent Pete Bidegain said.
The confined space of a trunk can reach 20 to 30 degrees higher than the outside air temperature, and emergency responders say the result is that people can start to "cook" as they lose fluids and their cores heat up.
"We've seen people cook an egg on concrete. Just imagine the same, they're in the same deal. It's more just an oven than a stove," said Genaro Maras, who is a paramedic with the Nogales Fire Department.
But across the border in Mexico, there is no shortage in the number of people who are willing to take the risk.
"There's a lot of people stuck here, waiting to get across," said Javier Vasquez, who was deported from Phoenix just two weeks ago.
He already tried to cross the border by walking through the desert by himself. He had heard of the smugglers who carry immigrants in the trunks of their cars.
"That's one way I would never cross," he said.
But others have and will continue to try. And walking down the streets of Nogales, Sonora, it's easy to find smugglers willing to make a quick buck by throwing you in the trunk.
"You want to go tonight?" asked one man, who said he could arrange for a smuggler to drive two immigrants north to Phoenix. He said it would cost $2,000.
"Maybe you pay half over here, the other half over there," he said.
Border Patrol agents say they are seeing the smugglers adapt, but the summer heat is making this latest adaptation a deadly one.
"What we see from the smugglers consistently, no matter if they're taking people out in the desert or putting them into the trunk of a car, is that there is no regard for the life of that person they are smuggling," Bidegain said.