Fight to lower drug co-pays simmering in AZ
Posted:
Updated: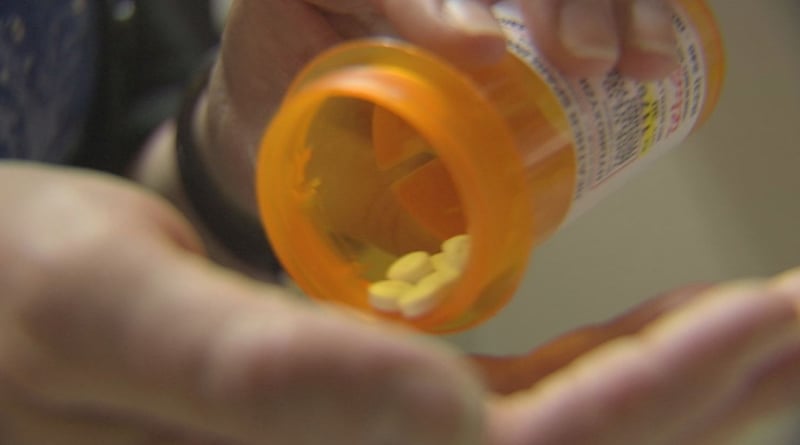 PHOENIX (CBS5) -
At least five states have enacted limits on the amount of money insurance can charge for prescription drug co-pays. But in Arizona, the effort appears to have stalled, as the insurance and pharmaceutical industries argue over who should pick up the associated costs.
"My son is six years old and he is a hemophiliac," said Steven Pond, who is a team mentor with the Arizona Hemophilia Association. The treatments that Pond's son undergoes each morning cost $45 thousand each month. His insurance covers all but a $40 co-pay, but Pond worries what would happen if his policy changes.
"My life would flip instantly. That's really one of the things that scares the daylights out of me," said Pond.
Specialty drugs, like the ones used to treat Hemophilia, amount to only a fraction of the number of prescription drugs sold in the United States, but they can be so expensive that they are consuming an outsized share of insurance dollars.
In response, people who use these drugs often find themselves with insurance policies that have high monthly co-pays.
"I have seen it range from $2 thousand a month to $6 thousand a month, depending on the type of insurance you have," said Yleana Hughes, who is the director of client services for the Arizona Hemophilia Association.
"These are people who are insured. These are people who are working, maybe, two jobs," said Hughes.
Hughes says she sees families facing a choice of whether to pay the mortgage or pay for their child's medicine.
As a result of stories like these, an effort is underway in statehouses across the country to limit the amount of money insurance companies can charge for prescription co-pays. At least five states have enacted limits. Debate is ongoing in eleven others. Several pharmaceutical companies have been linked to the effort, but the drug maker lobbying organization, PhRMA, takes no position on the movement.
"PhRMA has not taken a position on that specific legislation, but we share the concerns patients have raised about the barriers they are facing when trying to access needed medicines, including high cost sharing and potential discriminatory practices. We are also committed to improving resources made available to patients so they have the best information available when purchasing health insurance coverage, including which medicines are covered by their plan and the amount of cost sharing for which they are responsible," read a statement sent to CBS 5 Investigates by Priscilla VanderVeer, who is the senior director of communications for the organization.
But drug makers are lobbying individual states, including Arizona. In February 2014, the American Legislative Exchange Council held a membership drive for Arizona lawmakers at Donovan's Steakhouse. According to reports filed with the Secretary of State's office, nine lobbyists paid for the dinner. Of them, seven represented drug makers. Six of the lobbyists billed their drug makers directly for the dinner expenses.
"What laws are these corporations trying to get passed?" asked Jay Riestenberg, who is a research analyst with Common Cause, an organization that advocates for open accountable government.
"This is all about access to legislators to a back room to get laws that benefit their bottom line," said Riestenberg.
The drug maker, Sanofi US , which paid $360 for the dinner, sent CBS 5 Investigates a statement that said it does not lobby for caps in co-pays, but does have a research facility in Tucson on behalf of which the company does lobby the state legislature.
The insurance industry has fought some efforts to cap co-pays. In 2012, the Arizona Senate debated a bill that would have prevented insurance companies from switching some drugs into higher cost tiers of co-pays. The insurance company, Blue Cross Blue Shield of Arizona argued against the bill, saying it put the entire onus on insurance companies without addressing the high price of the actual drugs.
"Lawmakers are justifiably concerned with the high cost of prescription drugs. Their focus, however, should be on drug prices not cost-sharing. As the drug prices go up so does the amount to be paid. The proposed legislation doesn't help stem the rising cost of prescription drugs, rather it simply shifts the cost to already increasing premiums. Prescription drugs are a significant and rapidly growing portion of healthcare costs and without addressing drug pricing, healthcare costs will continue to increase," read a statement from Renee Hunt, who is the senior manager of public relations for Blue Cross Blue Shield of Arizona.
While the pharmaceutical and insurance industries debate who should bear the cost of reducing co-pays for expensive drugs, families who rely on those drugs for survival continue to struggle with huge bills and uncertainty.
"You decrease a little bit of the profit in the pharmaceutical corporations, but you also decrease a little bit of the profit for the insurance companies," suggested Yleana Hughes, from the Arizona Hemophilia Association.
Copyright 2015 CBS 5 News (KPHO Broadcasting Corporation). All rights reserved.