Momentum building to help student veterans
Posted:
Updated: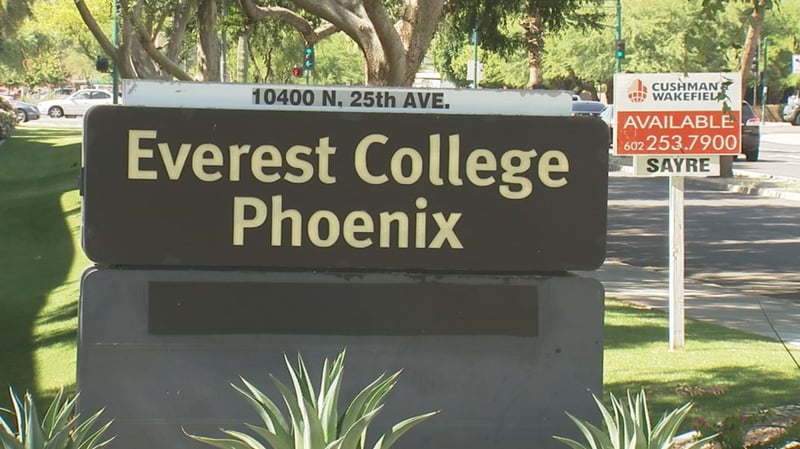 PHOENIX (CBS5) -
Military veterans across the country are crying foul, after learning that their college shut its doors and they may lose some of their GI Bill benefits as a result.
At the end of April, Corinthian Colleges, Inc. closed its 28 ground campuses, including its Everest College campuses in Phoenix. Among those attending the for-profit school were military veterans using the GI Bill.
"Literally, I was speechless," said Ruben Almaraz, a student at Everest and a veteran of the US Marine Corps.
Almaraz served two tours in Iraq and was using the GI Bill to pay for his studies at Everest so he could fulfill his dream of becoming a police detective.
"That's where my drive and passion came to want to go to school, was to be a detective," said Almaraz.
Corinthian is helping students transfer to other schools, but not every college accepts credits earned at for-profit institutions. For those who want to start over again with a clean slate, the company is helping students to discharge their student loans.
But in most cases, when a veteran uses the GI Bill to pay for a year of school, that year of eligibility is gone. There are no exceptions for situations like this one. So veterans like Almaraz are finding themselves with dozens of school credits they can't use, and one or two fewer years of GI Bill eligibility left to start over somewhere else.
"We don't know how many veterans are affected by this," said Congressman Ruben Gallego, a Democrat from Phoenix who is, himself, a US Marine Corps veteran.
Gallego says a bipartisan group of senators is putting together a bill to help these veterans. One solution may be to restore a year or two of GI Bill eligibility. They are also pushing the US Department of Education to make it easier to transfer credits to other schools.
Gallego says the House is waiting for the Senate to write the bill, and he doesn't see this legislation falling victim to partisan gridlock.
"Everyone wants to take care of our veterans, especially those who are being affected by predatory practices using federal money," said Gallego.
Congresswoman Kyrsten Sinema, another Democrat from Phoenix issued a statement to CBS 5 Investigates, which reads:
"I'm working with my colleagues on a legislative fix to ensure veterans who enrolled at Corinthian college can retain their GI Bill benefits. We must support our service members when they wear the uniform and when they take it off – that means doing everything we can to support education, financial planning, and career training programs. My top priority is ensuring all veterans receive the benefits they've earned and deserve."