CBS 5 INVESTIGATES
AZ orthodontists push plan that puts braces on 6-year-olds
Posted:
Updated: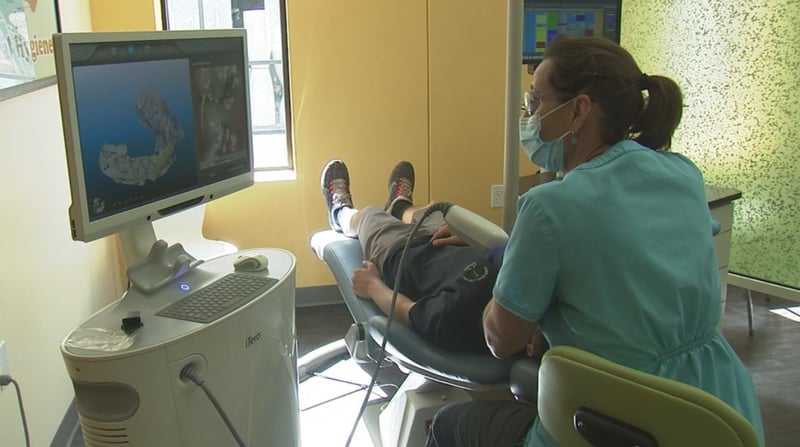 PHOENIX (CBS5) -
A debate is raging within the orthodontics industry, and the result could impact when your child gets braces and how much you pay for them. At issue is the use of so-called "two phase" or "early" braces.
Mario Hernandez has a mouth full of shiny braces. He's 11 years old, but if his mother, Julie, had listened to the first two orthodontists she visited, Mario would have had braces while still getting visits from the tooth fairy.
"I thought you at least had to have your permanent teeth at least growing in," said Julie.
The Hernandez family had found itself smack in the middle of dentistry's ongoing quandary: How early is too early for braces?
Across the Valley and the country, children as young as 6 years old are ending up with costly braces, as orthodontists push the two-phase treatment plan. It involves getting braces during ages 6 to 8, and then again at during ages 10 or 11.
Not every orthodontist agrees with the widespread use of two-phase treatment.
"I need to have a compelling reason to treat them in two phases because I want to save the patient and the parent a lot of hassle and a lot of money," said Courtney Dunn, a Valley orthodontist.
Only about 15 percent of the patients in Dunn's practice receive two-phase treatment. According to her, as well as several studies CBS 5 Investigates examined, two-phase treatment is recommended when treating a cross-bite, where the upper teeth don't line up with the lower teeth; an under bite, where the lower jaw sticks out in front of the upper teeth; or when a tooth or teeth are so far out of alignment that they're damaging the other teeth.
"I'm a science geek. I love research. I follow the research and so what's proven to be effective, I want to do in my practice. And what's proven to be ineffective I'm just not going to do," Dunn said.
Three clinical trials conducted at the University of North Carolina, The University of Florida and the University of Manchester, England, have shown that for crowded, crooked teeth or buck teeth, two-phase treatment is no more effective than traditional braces at a later age. But two-phase treatment is often more expensive, as much as 30 percent more expensive.
Julie Hernandez said her son, Mario, was 8 when she first heard he might need braces for his slightly buck teeth. She said she was conflicted by the idea that he was too young and the worry about how other kids might treat him.
"I just didn't want him to be made fun of at school. That's my concern as a parent," Hernandez said.
But something didn't seem right to her about getting treatment so early. So she waited a year and got a second and third opinion from other orthodontists.
"The third one seemed honest. He wanted to wait," Hernandez said.
She said she's happy that she waited until Mario was 11. Even now, her current orthodontist warned her that he might need a second phase of braces later in adolescence, when his body goes through a major growth spurt. But Hernandez is satisfied that the decision was hers to make, and she made it as an informed parent.
The American Association of Orthodontists recommends an initial visit to the orthodontist at around age 7 for an evaluation of your child's teeth, bite and jaw.
Copyright 2015 CBS 5 News (KPHO Broadcasting Corporation). All rights reserved.