Lawsuit claims hospital chain kept patient within system without ability to provide adequate care
Posted:
Updated: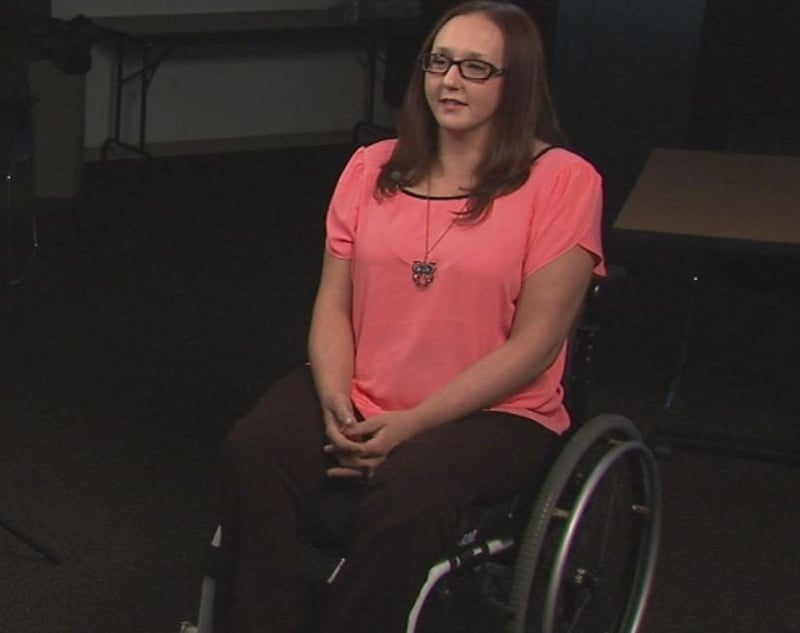 PHOENIX (CBS5) -
Arizona is seeing a consolidation of hospital companies, and some patient care advocates and attorneys say this may create a scenario where profits compete against a patient's best interests."Their interests are different from a patient's interest," said Jacqueline Shore, who is a registered nurse and an independent patient advocate.
During the past two years in Arizona, Banner Health bought University of Arizona Health Networks and its hospitals. Scottsdale Healthcare and John C. Lincoln Health Network merged. And Tenet and Dignity Health took over Carondelet and its hospitals.
The result, say some critics, is increased pressure to keep patients and their dollars "in house."
"I suspect that hospitals are told to keep patients in system whenever possible," said Attorney Bob Boatman, who is suing one hospital chain on behalf of a paralyzed client.
Todd Shipley's Brain Surgery
"That was the last thing I remember, was leaving work, going home, barely finding my way home. After that, I woke up in the hospital," said Todd Shipley, who had been experiencing debilitating headaches for three weeks before he was taken by ambulance to Arizona Heart Hospital, which is owned by Abrazo Health.
"This young doctor comes out, takes me in a room and says your son has Geoblastoma. And he said more than likely it's cancerous and stage four," said Todd's mother, Sharon Shipley.
The Shipleys say the doctor made arrangements to transport Todd to another hospital, which was equipped for neurosurgery.
But instead of taking Todd to nearby Banner Good Samaritan Hospital or St. Joseph's Hospital, which is home to Barrow Neurological Institute, the ambulance traveled to Phoenix Baptist Hospital, which was also owned by Abrazo Health and was three times the distance of the first two choices.
"It took me 30 minutes to get up there and they weren't even there when I got there," said Sharon. She says the surgery took six hours. Todd's medical reports indicate the surgeon was able to remove as much as 80 percent of the tumor.
But Todd says his recovery stalled.
"There was just so much pressure under my eye. I could feel my eye socket, my forehead, everything. It just felt wrong," said Todd.
Within one week, Todd was back in surgery, this time at Barrow Neurological Institute, where doctors reported that they were able to remove another 15 percent of the tumor.
"It felt totally different from the first one to the second one. I didn't have as much pressure. I wasn't swollen all the way across my forehead. And I think I recovered the second time," said Todd.
Todd and his mother say they do not believe it was a coincidence that he was initially sent from one Abrazo-owned hospital to another Abazo-owned hospital.
"I'm thinking this was a money deal," said Sharon. But she admits she did not object to her son being transported to Phoenix Baptist. "I didn't think it was a choice. All the decisions had been made for us," she said.
The Shipleys had not contacted an attorney, nor were they involved in any legal proceedings against Abrazo Health at the time of this interview.
Julie Humeniuk's Spine Surgery
"The bottom half of me is on fire. Because the nerve pain, it's like constantly ants crawling on you all the time," said Julie Humeniuk, as she sat in her wheelchair.
The world changed for Julie in September of 2012, when she woke up in the middle of the night, experiencing extreme pain.
"No warning. Just straight out of sleep into screaming, crying pain," said Julie.
Julie's boyfriend took her to nearby Paradise Valley Hospital, which is owned by Abrazo Health. Doctors diagnosed her with a spinal cord hematoma and recommended surgery. They made arrangements to transport her to another hospital, which would accommodate the type of spine surgery she needed.
But instead of transporting Julie to nearby Mayo Clinic, the ambulance took her to Abrazo's Phoenix Baptist Hospital, which was nearly four times farther than Mayo.
"It took almost a full 24 hours to get her into the surgery that should have been done within the first few hours. We don't know why that is yet," said Bob Boatman, who is Julie's attorney.
"But a lawsuit filed against Abrazo Health in Maricopa County Superior Court alleges the delay resulted in Julie's paralysis. The complaint reads, in part, that Abrazo and its employees and agents "failed to properly diagnose, treat, and prevent the evolving spinal cord hematoma and compression. The failure of Defendants to properly care for Julie has left her paralyzed."
The complaint goes on to allege that Abrazo had a system or plan to keep patients within its healthcare hospitals, "even though they were not capable or equipped to timely treat and diagnose neurological emergencies such as spinal epidural hematomas and/or conditions which caused spinal cord compression."
Patient Advocates Offer Independent Advice
Independent patient advocates argue that their advice can help patients make more informed decisions about their healthcare, including which hospitals offer the best treatment and care.
"I know some hospitals themselves are employing patient advocates, but those are people who work for the hospital. They're not truly bound only to the patient. They're bound to the hospital," said Shore.
But she said many hospitals create barriers for independent advocates to meet with patients.
"I had a situation at a local hospital where they really didn't want me there. They had their own patient advocate and made it very clear to me that the only way I could step in their doors is if I pay a fee," said Shore.
Abrazo Reaching Out to Patients
CBS 5 Investigates reached out to Abrazo Health for an interview on the issues raised by Todd Shipley and Julie Humeniuk, including why the patients were not transported to "out of system" hospitals for care.
In response, Abrazo Health's Chief medical Officer, William A. Ellert, sent a statement to CBS 5 Investigates, which reads:
"Our goal is to provide great quality and great service to each of our patients, and we will be contacting the patients and families involved (in this story) to discuss their care."
The statement also directed us to a fact sheet about Phoenix Baptist Hospital's Neuroscience Center. You can find that sheet
here
.
Copyright 2015 CBS 5 News (KPHO Broadcasting Corporation). All rights reserved.