Phoenix infill projects rankle neighborhoods
Posted:
Updated: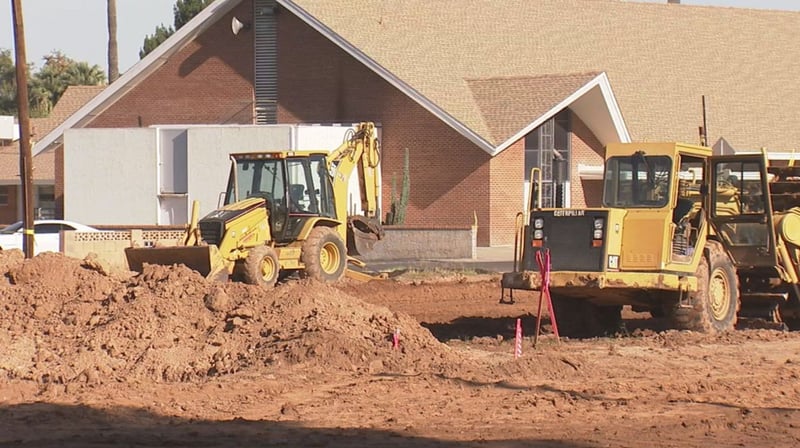 PHOENIX (CBS5) -
A debate is raging across the city of Phoenix, pitting residents of established neighborhoods against developers and city planning officials. At stake is the future of infill development within city limits.
"I think development is good. I think appropriate development is good," said Sharon Schmieder, who lives near Phoenix's Arcadia neighborhood.
Across the street from her single story, ranch style home, a developer is breaking ground on a 12-unit housing development.
"It's a high density development, three stories high, rooftop patios," said Schmieder, surrounded by 25 of her neighbors.
"Why wouldn't they have reached out to us prior to even designing a plan?" asked Joann Forte Smithbaker, a longtime resident and the president of the neighborhood association.
According to the developer, CE Residential, and the city planning department, the developer is within its rights to build the project as planned, because it does not require a zoning change.
"That site is zoned for multi-family developments and they have the legal rights to build the number of units they're building," said Alan Stephenson, who is the director of the city of Phoenix Planning Department.
The neighbors do not agree and have hired an attorney who may challenge the developer and city's zoning interpretation.
But Stephenson says this is a debate that is taking place all over the city, as developers buy up vacant lots, fueled by buyers who are trading in suburban life for city life. The city of Phoenix currently has 48 infill projects in various stages of completion, from planning to construction.
Stephenson says one way for developers to mitigate disagreements with neighbors is to communicate with them early on in the process. That is what took place Tuesday night in the meeting of the Roosevelt Action Association, a neighborhood association that represents parts of downtown Phoenix.
Developer Steven Bruckal explained his idea for developing a long-neglected lot into four single family homes.
"I think everyone appreciates getting information when it affects their homes," said Bruckal, whose project received an endorsement from the neighborhood association.
[Click here to read the entire CE Residential statement (PDF)]