CBS 5 EXCLUSIVE
Scammers target entrepreneurs and startups
Posted:
Updated: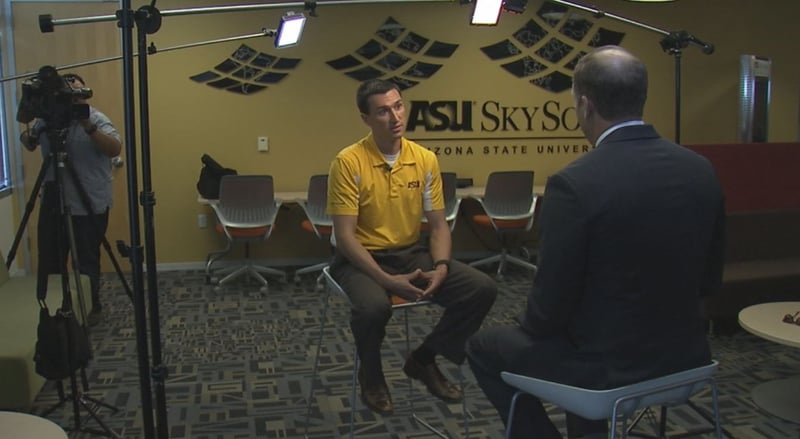 PHOENIX (CBS5) -
One of the biggest obstacles facing entrepreneurs in Arizona is gaining access to capital. And a growing number of unscrupulous brokers and investors are targeting startup companies, claiming they can deliver big investments for an up front fee.
"I gave this person $3,000 and six months went by and they didn't come up with one single investor," said Jeffrey Yazwa, who has an idea for a company that would supply academic advisors to help high school students get accepted into college.
"We just basically give that student and edge so that when scholarship times comes around, they have a better shot of getting one," said Yazwa.
But after five years of planning and two years of trying to find an investor, Yazwa is out his $3,000 and no closer to getting his company off the ground.
"It's definitely a mine field," said Yazwa.
Arizona State University's entrepreneurship and innovation program helps students and small business launch and expand businesses.
"I think that in my experience with working with a large number of ventures, that good ideas tend to get funding," said Garret Westlake, who is the associate dean of student entrepreneurship at ASU.
He said attracting capital is different today that it was 20 years ago, when the small business loan, credit cards, of loans from a family member were the main ways to get businesses off the ground.
"Now you have everyone on social media. You have your 500 closest friends and followers, so you're able to use crowdfunding and techniques that just weren't available 20-years ago," said Westlake.
Sights like Kickstarter, GoFundMe and Indiegogo have also made it easier to see test whether a product or business is worth taking to market.
"Now when a student comes in I can say, 'Put that idea in Kickstarter.' If people purchase in advance and are willing to put down their money, and you raise ten thousand dollars, the market has spoken and said this is a great idea," said Westlake.
He also warns students and entrepreneurs about brokers who claim they can introduce them to investors for an up front fee. Westlake says there are ways to structure fees so that the brokers are paid for results.
That's a warning Jeffrey Yazwa wishes he heard before he shelled out $3,000. But he still believes his company will be successful, with a little help.
"I think my idea is worth tens of millions of dollars down the road," said Yazwa.
Copyright 2015 CBS 5 (KPHO Broadcasting Corporation). All rights reserved.