Valley school districts using retread tires on school buses
Posted:
Updated: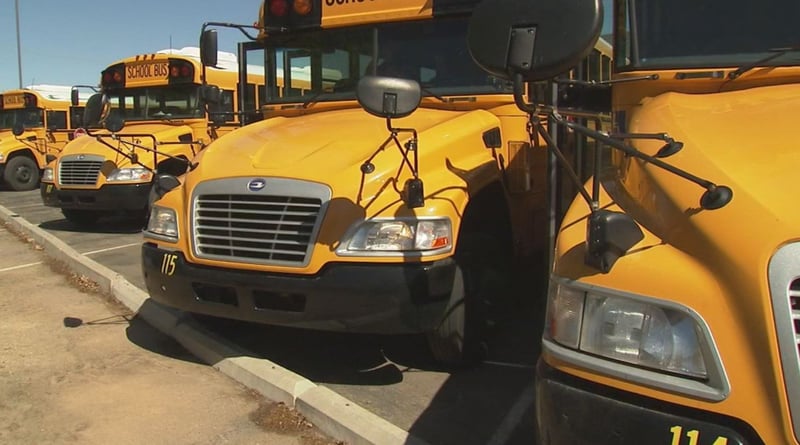 PHOENIX (CBS5) -
Tight budgets are forcing some Valley school districts to use old tires with new treads, while others are moving away from the practice, citing safety concerns.
That's what school transportation officials and dozens of public records requests tell CBS 5 Investigates.
"You're taking a tire that's already had a serviceable life, and you're adding on a tread," said Bryan Henderson, who is the transportation manager for the Phoenix Union High School District. Phoenix Union does not use retread tires.
"I don't let the mechanics use retread tires, just for the safety of our students," said Henderson.
But Phoenix Union pays a hefty price for its stance on retreads. New bus tires can cost as much as $400 each, while retreads can go for less than half that price.
CBS 5 Investigates could find no studies that suggest properly retreaded tires fail at a higher rate than new tires, but critics argue that there are a number of factors that could affect a tire during and after the retreading process. And at the very least, they say you end up with an older tire that is back in service.
"I'm going to say that 90 to 95 percent of the retreaders in this country do a good job," said Ron Cordova, who has been in the tire business since 1965 and currently works for a Valley retreader.
Cordova said he believes his product is a safe and responsible choice for school districts facing tight budgets. And he argues that school bus tires are ideally suited for the retreading process.
"It's light duty, easy roads, light loads. They don't keep them on for more than about two years, and it's a perfect product to be reused. And it saves so much money. The taxpayers should be glad that the schools have opted to use the retreads," said Cordova.
CBS 5 Investigates reached out to 29 Valley school districts, requesting tire purchase records. According to the responses, the following districts have recently purchased retreaded tires:
Balsz
Chandler Unified
Deer Valley
Gilbert
Higley
J.O.Combs
Paradise Valley
Tempe Elementary
Tempe Union
The following districts reported that they did not purchase retreads:
Alhambra
Buckeye
Laveen
Littleton
Osborn
Peoria
Phoenix Elementary
Phoenix Union
Tolleson Elementary
Tolleson Union
The following districts did not respond to the the records request:
Avondale Elementary
Creighton
Dysart Unified
Fowler Elementary
Kyrene
Liberty
Madison
Pendergast Elementary
Roosevelt
Wilson
There are no regulations that limit the number of times a tire can be retreaded, and there are no age limits for retreaded tires. Federal motor vehicle regulations prohibit school buses from using retreads on the front steering axles. But retreads are widely used on commercial vehicles and airplanes.
Copyright 2015 CBS 5 (KPHO Broadcasting Corporation). All rights reserved.