Attorney General files suits against AZ moving companies
Posted:
Updated: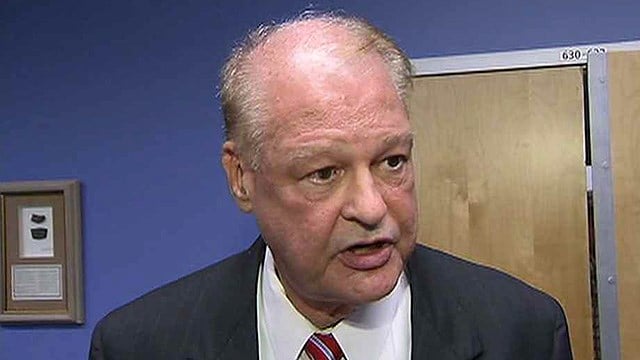 Arizona Attorney General Tom Horne in a July 2014 file photo. (Source: CBS 5 News)
PHOENIX (CBS5) -
Arizona Attorney General Tom Horne has filed lawsuits against two moving companies, alleging they have defrauded consumers.
Horne's office said the lawsuits were filed against Allstars Movers and Storage, Inc., of Phoenix, and 3 Gorillas Moving and Storage, LLC, in Tucson.
In its complaints, the state alleges that Allstars and 3 Gorillas engaged in numerous false, misleading, unfair, and deceptive acts and practices, including:
Falsely representing the costs of their services to people seeking estimates of moving and/or storage services.
Demanding payment when reaching moving destinations and refusing to unload consumers' property from trucks unless customers pay higher rates.
Providing a claims process for damaged, destroyed, and/or lost items, which is often impossible to comply with and misleading, with no real ability for people to obtain reimbursements.
"The defendants in these cases should be held responsible for questionable consumer practices," Horne said in a news release Tuesday.
The lawsuit is the second the state has filed against Allstars, which is owned and managed by Amru Abdalla, Horne's office said.
Emad Abdalla is its director, shareholder and chief executive officer.
The state alleges that the defendants are engaged in several violations of the Arizona Consumer Fraud Act and are violating the state's consent judgment, which the defendants entered into to resolve the state's lawsuit filed in 2010, when it was in Chandler.
Arlie Duplessis of Ahwatukkee, hired All Stars Movers a few months ago.
The Valley mom said they were a total nightmare, damaging furniture, tearing up the house and charging hundreds of dollars in extra fees.
"They shrink wrapped and bubble wrapped items we didn't ask for, and charged us for that," said Duplessis. "They charged us another fee to drive out to the house. They didn't tell us about all sorts of hidden charges."
Horne told CBS5 that his office has received around 50 complaints against Allstars Movers, with the Better Business Bureau documenting hundreds more.
"With all of our complaints, and the BBB complaints, that could be as much as $5 million - which would clearly put them out of business."
3 Gorillas Moving and Storage is owned by Troy Emerson.
Both lawsuits ask the defendants to pay restitution to defrauded consumers as well as a fine of up to $10,000 for each violation of the Consumer Fraud Act.
The Allstars case also seeks up to $25,000 for each willful violation of the consent judgment, Horne's office said.
Allstars also goes by the names Allstar Moving & Storage, Inc., Allways Moving and Storage, Easymoveaz, Allstar Moving and Storage, Allstars Movers, Movers and a Truck and The Moving and Storage Company.
Allstars has advertised its services in direct mail packets and online through its websites, Easymoveaz.com and Moversandatruck.com, over the past few years, Horne's office said.
"It would be wonderful to get the money back for our property that was damaged," said Duplessis. " I just don't want anybody else to get hurt by these people."
The defendants have no connection to Allstar Metro Movers of Glendale, Horne's office said.
Anyone who believes they have been a victim of consumer fraud can file a consumer complaint with the Attorney General's Office.
Visit www.azag.gov to file a complaint online.
Anyone with questions or to request a complaint form, contact the Consumer Information and Complaints Unit at 602-542-5763 in Phoenix, 520-628-6504 in Tucson, or toll free outside metro Phoenix at 800-352-8431.
Copyright 2014 CBS 5 (KPHO Broadcasting Corporation). All rights reserved.