New
MCCCD settles whistleblower lawsuit with feds and employee
Posted:
Updated: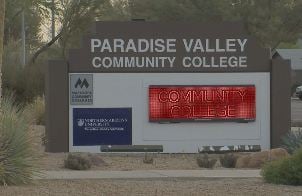 (CBS 5 News)
The Maricopa County Community College District has agreed to fork over more than $4 million to the feds as part of a settlement regarding allegations of fraud.
The Department of Justice said Chris Hunt, an employee at Paradise Valley Community College, raised the red flag when federal grants went to students for community service hours they didn't complete.
And the whistleblower's former boss is accused of fudging the numbers.
"Those who receive federal funds must deal with the government openly and honestly," said Acting Assistant Attorney General Joyce R. Branda for the Justice Department's Civil Division. "The Department of Justice will ensure that financial assistance provided by the Corporation for National and Community Service is received only by eligible individuals who satisfy CNCS's mission of promoting service and education."
As a whistleblower, federal law entitles Hunt to nearly $800,000.
But she said she put her job on the line and came forward, "because it was the right thing to do."
"It was hard," Hunt admitted. "I won't say it was easy. I went through an extremely dark time."
Hunt has worked at PVCC for 13 years and is currently an academic adviser.
In 2010, she went to the administration and reported her former boss for filing false community service hours for students who, in turn, received federal grant money.
"It was wrong and I knew it needed to be reported," Hunt explained.
In May of 2011, Hunt also reported the fraud allegations to the DOJ.
But she worried about students who had participated in Project Ayuda, including her own daughter.
"When they (DOJ officials) finally came to campus and sat down with me the first time, that was my first thing on the agenda was I want the students protected and they assured me that very first meeting they would be," Hunt said.
According to PVCC, Project Ayuda was discontinued and its program director – Hunt's old boss – resigned in 2011.
Hunt filed a whistleblower lawsuit, under the False Claims Act, in November of that year.
"I just wanted to make sure the fraud didn't continue," she explained.
Now that the lawsuit has been settled, Hunt said the past is "water under the bridge."
"The students are what make my day; why I do what I do," she said. "And politics aside and everything like that, I still believe in the college."
Paradise Valley Community College President Paul Dale issued the following statement:
"Throughout the investigation, the college cooperated fully with the government and expressed our willingness to make AmeriCorps whole. Stewardship is a core value of our college, and we are committed to responsibly managing the assets and resources entrusted to us. We take the public trust and confidence very seriously, and strive to act accordingly. We will continue to take all appropriate actions to ensure those standards are maintained."
Click here to read the complete statement from Paradise Valley Community College.
Click here to read the initial complaint filed in November 2011.
Click here to read the settlement agreement.
Copyright 2014 CBS 5 (KPHO Broadcasting Corporation). All rights reserved.