Man receives reconstructive surgery after good deed
Posted:
Updated:
Eduardo Chavarria (Source: CBS 5 News)
Susan Perrone (Source: CBS 5 News)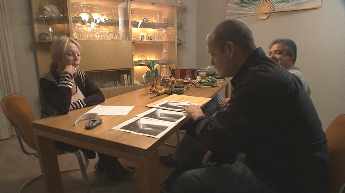 (Source: CBS 5 News)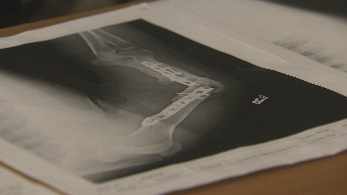 (Source: CBS 5 News)
SCOTTSDALE, AZ (CBS5) -
Eduardo Chavarria was living for more than a year and a half with a broken arm. He snapped his humerus bone in a car accident. The Costa Rican doctor who fused it together didn't do the best job.
"My arm before, it was like a butcher who did my surgery," said Chavarria.
In March Chavarria was working as a tour guide in Costa Rica when he came across a hearing aid on the floor of a hotel lobby. He learned it belonged to Susan Perrone, a woman in his colleagues group, so he decided to drive it over to her. The trip was 800 miles.
"He just seemed to be the most polite, nice guy. It was just a genuine gesture I think," said Perrone.
The two were together only about 5 minutes. But Susan Perrone vowed once she got back to the states she would help Chavarria find a doctor to repair his arm.
"This just seemed like the right thing to do," said Perrone.
Perrone wrote a couple letters.
"Nothing happened so I started contacting doctors without borders. I was going to different religious groups trying to find out where there missions might be," said Perrone.
In August she got an email from Dr. Brad Bruns of Arizona Bone and Joint Institute. Chavarria had surgery a week ago Friday.
"I wasn't expecting someone who you don't know would try to help you. It's unbelievable sometimes people from outside are closer than your own family," said Chavarria.
"We're still in a state of shock because it went so smooth. It was no hitches. It was like it was meant to be," said Perrone.
Chavarria and his new arm go back to Costa Rica tomorrow. The Peronne's are already planning to visit next June.
Copyright 2014 CBS 5 (KPHO Broadcasting Corporation). All rights reserved.