CBS 5 INVESTIGATES
Guadalupe mayor pleads not guilty to welfare fraud charges
Posted:
Updated: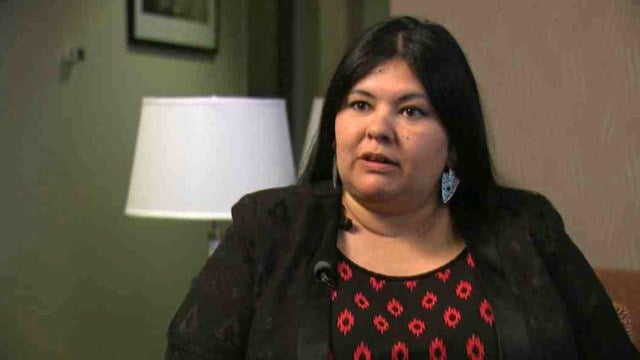 Mayor Rebecca Jimenez said she was shocked by the four-count indictment that alleges she committed welfare fraud by illegally obtaining food stamps. (Source: CBS 5 News)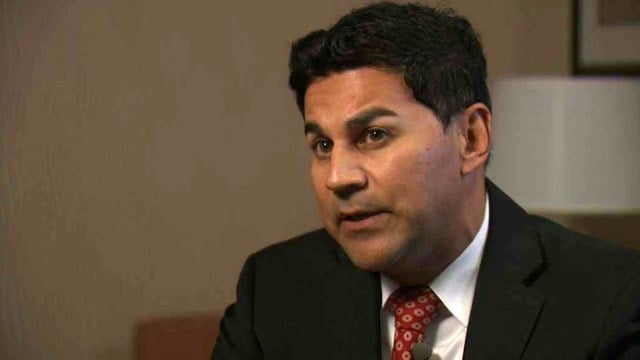 Attorney Richard Gaxiola said the indictment could possibly be politically motivated. (Source: CBS 5 News)
GUADALUPE, AZ (CBS5) -
The mayor of Guadalupe pleaded not guilty Wednesday to charges of welfare fraud.
"It's a witch hunt," Mayor Rebecca Jimenez, of Guadalupe, said in an exclusive interview with CBS 5 Investigates.
Jimenez said she was shocked by the four-count indictment that alleges she committed welfare fraud by illegally obtaining food stamps.
"It's scary. It's frustrating," she said.
When asked if his client was guilty, defense attorney Richard Gaxiola said, "It's going to be investigated thoroughly and we believe at this juncture that Ms. Jimenez is innocent and at the end of the day, when this entire case is over, she will be fully vindicated."
Gaxiola said he's also looking into possible political motivations behind the indictment.
For years, Jimenez has been a vocal opponent of Maricopa County Sheriff Joe Arpaio's immigration sweeps through her town, sweeps supported by state Attorney General Tom Horne.
The indictment came out of Horne's office 15 days before his successor was set to be elected.
"It's not far-fetched," Gaxiola said.
"So certainly, given her background, the timing of when this allegation stems from, we certainly believe there is something to be investigated as being politically motivated," Gaxiola said.
The welfare benefits investigation appeared to have started after Jimenez was elected mayor in 2012 and covers a time frame before she took office.
Jimenez said she will fight the charges.
"I have a great attorney by my side and I do not intend to step down as mayor," she said.
None of the accusations involve her actions as mayor.
The Arizona Attorney General's Office sent CBS 5 News the following statement concerning the case:
"The investigation was initiated by an anonymous complaint to the DES Fraud Hotline. The DES Office of Inspector General conducted the investigation. The timing of the indictment is coincidental; the case had been scheduled to be presented about a week prior to the actual presentation but got bumped off of the schedule by several "in-custody" cases (they always take precedence over out-of-custody cases). The date of the Not Guilty Arraignment is set by Court Administration, we have no input into any of that. So the Mayor is seeing a grand conspiracy where none exists.
"The Sherriff's Office did search its records at the request of DES-OIG to see if any calls for service went to the Mayor's home address. There were a couple of instances that MCSO went there: once for a barking dog and another time for a dog-at-large call. This is relevant only in that it put Marcus Gonzales, the father of the Mayor's children, as a resident of that address. And that is relevant because if he lives there, his income should be included in the welfare application."
Copyright 2014 CBS 5 (KPHO Broadcasting Corporation). All rights reserved.