Valley residents run a farm in the middle of Scottsdale Suburbia
Posted:
Updated: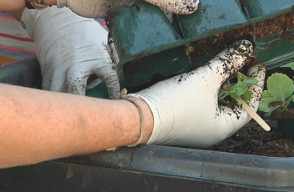 PHOENIX (CBS5) -
It may be the last place someone would expect to see a farm - right in the middle of the suburbs.
But that's exactly where the Simple Farm is located, just off of Cactus Road in Scottsdale.
Visitors will find everything from goats and chickens to all kinds of produce growing on the 3 acres of land.
Lylah and Michael Ledner started the farm five years ago. They cashed in their retirement fund and started growing a garden.
"When you start growing ... you can't not grow something ... your hands long for the dirt," said Ledner.
First, the Ledners put in one raised bed, then two, then the Simple Farm took off.
"We've got carrots in the ground and beets," said Lylah Ledner.
The farm has fruit trees, herbs and nine dairy goats.
In addition to the produce and livestock, there are a lot of volunteers that work at the farm.
"Sixty people saying, 'you know what ... I want to learn how to garden. And first of all, if you want to learn, we will teach you,'" said Ledner.
Laurie Laird has been volunteering at the farm for a few months.
"It just kind of brings you back to what really matters in life," said Laird.
After volunteers help out, they get to purchase produce from the farm.
The Simple Farm also puts on about two workshops a week on Thursday and Sundays.
Ledner says education is her passion. She wants more people to garden, cook meals and gather around the dinner table.
Copyright 2014 CBS 5 (KPHO Broadcasting Corporation). All rights reserved.