You may not see them, but lots of eyes on the road this weekend
Posted:
Updated: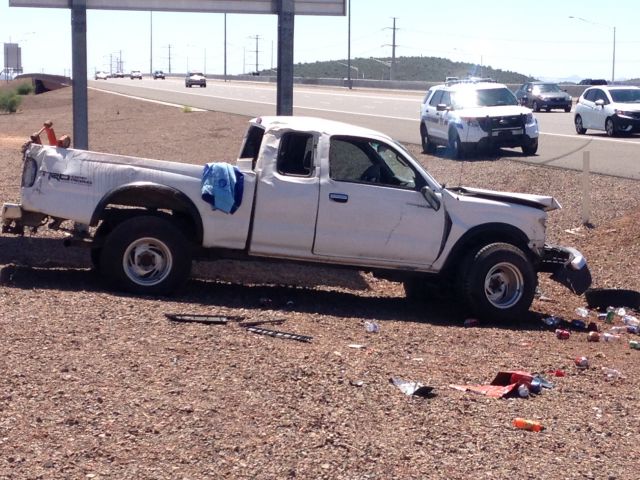 AVONDALE, AZ (CBS5) -
Anyone who makes the decision this holiday weekend to speed, drive aggressively or get behind the wheel drunk, "should expect to meet myself or one of my fellow officers at some point when they're behind the wheel," said Sgt. Rich Stringer, a motorcycle officer with Glendale police.

Stringer, who is coordinator of a West Valley DUI task force, will lead a holiday weekend operation to specifically zero in on the signs and symptoms of impaired driving.
"A fluctuation of speed is a real indicator," he said.

His team will patrol on fully loaded and fully equipped Honda motorcycle "DUI detectors." The Raptor RP1 is probably its best tool. It's a radar device that can pick up a possible DUI driver coming from the opposite direction.

"This instrument will actually pick up the speed at a great distance and then as they continue to approach I can see the speed actually change and fluctuate," Stringer explained.

Stringer's Labor Day weekend crackdown will be in addition to DPS troopers looking for aggressive drivers and people not wearing seatbelts.

"Those officers, especially Department of Public Safety, they're well trained," he said. "They're going to recognize those signs and symptoms of impairment."

Speaking of DPS officers, not far into the holiday weekend, they were busy Saturday with a number of wrecks. A truck carrying six people, including four children, ran off the road on I-17 near the Carefree Highway. The pickup truck's tire blew out, causing the driver to lose control. The truck flipped several times, ejecting a woman in the front passenger seat. She was taken to the hospital but is expected to be OK. Of the children, only one had to be taken to the hospital for minor injuries. The other three children and the driver were OK.

Stringer predicts it will be a busy night for all Valley law enforcement.

"I believe we're good at what we do, and I believe we'll arrest hundreds of impaired drivers over the course of this one weekend."
Just like Stringer's operation in the West, there will be one just like it in the East Valley beginning at 7 p.m. Saturday. Meanwhile, DPS officers will also be set up in areas known for criminal speeding.
Copyright 2014 CBS 5 (KPHO Broadcasting Corporation) All rights reserved.