Arizona Rattlers wins third straight ArenaBowl with 72-32 win over Cleveland
Posted:
Updated: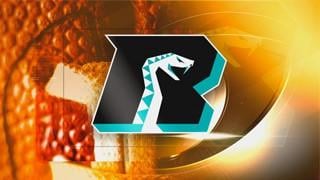 © cbs 5
PHOENIX (CBS5) -
The James F. Foster Trophy is going nowhere.
As it has for the past two seasons, the Arena Football League's symbol of excellence will stay right here in the Valley, where it will continue to sparkle and shine in the desert sun.
The Arizona Rattlers are world champions again, cementing their place as a modern-day sports dynasty by demolishing the Cleveland Gladiators, 72-32, Saturday night in ArenaBowl XXVII to become the first AFL team to win a third straight title since the Detroit Drive in 1988-90.
In front of a raucous crowd of 18,404 at Quicken Loans Arena, and a prime-time ESPN audience, the Rattlers (18-3) won their fifth ArenaBowl championship in nine appearances, tying the Tampa Bay Storm for the most in both categories in the League's 27-year history.
Only the late Tim Marcum, the most successful head coach in AFL history, has won more championships (seven) than Arizona's Kevin Guy (three) and San Jose's Darren Arbet (three). Guy set a record as the first head coach in League history to guide a team to four straight ArenaBowls.

"You know, it feels great," Guy said. "I give all the players and everybody in the organization the credit for getting here. "We did what we thought we could do, and that was take advantage of (Cleveland) with our defense. I thought our defense played lights-out tonight."
This time, there would be no miracle finish for the Gladiators (19-2), winners of six games on the final play of the game and nine by a touchdown or less, setting an AFL record for most regular-season victories (17) and dramatically improving on last season's 4-14 record with a similar roster from a year ago.

Arizona made sure of that with its quick-strike offense and punishing defense, setting ArenaBowl records for points scored in the second quarter (30) and the first half (44). By early in the fourth quarter, a lot of the Cleveland fans had seen enough and started heading for the doors, while both teams started pulling a lot of their starters, including the quarterbacks.
In a game that featured 10 of the AFL's All-Arena selections, none was better than Arizona quarterback Nick Davila, who was named Offensive Player of the Game and Most Valuable Player after lighting up the scoreboard with his 19-of-24 passing for 237 yards and eight touchdowns, one shy of the ArenaBowl record set by Davila against the Philadelphia Soul in 2012.

Davila, who earlier this week was chosen the Russell Athletic Offensive Player of the Year and AFL Most Valuable Player, became the ArenaBowl's all-time passing leader (1,156 yards), moving ahead of Jay Gruden (975). He also added to his record for most career touchdown passes (31). With his 19 completions, Davila passed a former Rattlers quarterback, Sherdrick Bonner, for most passes completed in a career (86).
Davila spread the ball around to six different receivers. Rod Windsor, last year's ArenaBowl MVP, caught three touchdown passes, and Tysson Poots, Chris Jackson and Kerry Reed each had two scoring catches. In addition to playing receiver, Reed came up with two of Cleveland quarterback Shane Austin's four interceptions from the Jack linebacker position.
It was Reed's 46-yard interception for a touchdown midway through the first quarter – which included an escort down the sideline from a jubilant Guy – that set the tone for a game that never seemed in doubt.

"I can't even put into words how I feel right now," Davila said. "In my eyes, Kerry was the MVP of the game. I can't even describe how much he means to this team. What an outstanding game he had."

Rattlers defensive end Cliff Dukes also shined, recording 4.5 tackles, one sack, one quarterback hurry and a safety early in the second quarter. For his efforts, Dukes was named the Defensive Player of the Game. Defensive back Jeremy Kellem also picked off two of Austin's passes, broke up two others and had six tackles.

But the night belonged to Davila. It was a homecoming, of sorts, for "The Latin Laser," whose last trip to Cleveland was for his first career game in 2010. He completed 26 of 39 passes for 273 yards and four touchdowns, with one interception, in his AFL debut against the Gladiators. In his last meeting against Cleveland, in 2011, he threw for 263 yards and eight touchdowns.
Davila also was teammates with Gladiators wide receiver Dominick Goodman and offensive lineman C.J. Cobb at the University of Cincinnati. Ironically, Davila spent time with the team that was playing across the street at the same time Saturday night, the NFL's Cleveland Browns, as an undrafted rookie free agent in 2007.
Afterward, an emotional Davila spoke about his father, who passed away in late May from a heart ailment.

"I told him when he was in the hospital that I was going to give him the best season I could have," he said.
All teams go through highs and lows, and Arizona experienced more than its share of both this season. There would be the loss of a coordinator and four All-Arena players from last year's team, a 14-game winning streak to begin the season, the passings of family members, the welcoming of seven newborns, Guy's trip to the emergency room in Portland, three late-season losses on the road, a fourth straight National Conference title, and only the second undefeated record at home in the franchise's 22-year history.

Now, after having played an astounding 84 games since 2011 – more than any other AFL team – the Rattlers came to a blue-collar city where its newest resident, Cavaliers star LeBron James, proclaimed: "In Northeast Ohio, nothing is given. Everything is earned. You work for what you have." The Rattlers certainly did.

Score by Quarters 1 2 3 4 Score

Arizona 14 30 14 14 72
Cleveland 6 7 6 13 32
ARENABOWL AWARDS

Russell Athletic Offensive Player of the Game: Quarterback Nick Davila (Az)
Riddell Defensive Player of the Game: Defensive end Cliff Dukes (Az)
J. Lewis Small Playmaker of the Game: Wide receiver Kerry Reed (Az)
Cutters Catch of the Game: Wide receiver Dominick Goodman (Cleve.), 5-yard touchdown catch, fourth quarter

AFL Highlight of the Game: Wide receiver Kerry Reed (Az), 46-yard interception return for a touchdown, first quarter
ArenaBowl MVP: Quarterback Nick Davila (Az)
ABOUT THE ARIZONA RATTLERS

The Arizona Rattlers are the 2012, 2013 and 2014 ArenaBowl champions and are proud members of the Arena Football League (AFL). ArenaBowl XXVII marked the Rattlers' ninth appearance in the AFL Championship Game, winning in 1994, 1997, 2012, 2013 and 2014. For ticket information, call 602-514-TDTD (8383), or visit www.azrattlers.com.
Copyright 2014 CBS 5 (KPHO Broadcasting Corporation). All rights reserved. The Associated Press contributed to this report.