Judge sides with candidate, order special election
Posted:
Updated: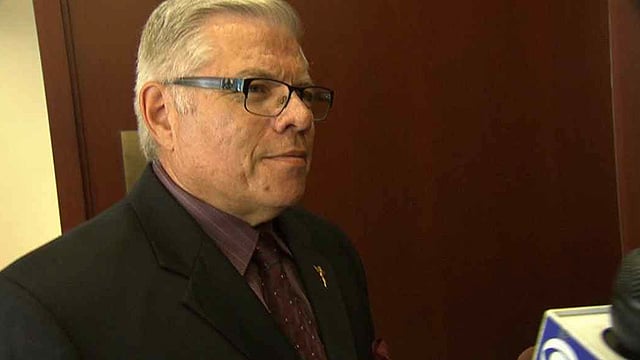 PHOENIX (CBS5) -
U.S. District Court Judge David Campbell has issued an order stopping the primary election in Peoria's "Mesquite" district. Campbell also told city officials they cannot tally any of the completed ballots for that district. The city will hold its primary election this coming Tuesday, as scheduled, for all other races and issues on the ballot. CBS5 News has been telling about you this "left off the ballot" drama for weeks. Dr. Ken Krieger, who is running for Peoria city council's "Mesquite District" seat, was missing from two early ballots sent to voters.
In his decision, the judge said that the "fixes" to the ballot errors were not enough to remedy the damage done to the election.

Following Friday's hearing, both sides, however, felt good about the cases they presented.

"I think it went very well today," Krieger said as he walked out of the courthouse hand-in-hand with his wife Lynn. "I think that we were represented well."

Lawyers representing the Peoria city council said during the hearing that Krieger has been making headlines since being left out the ballot.

"Yes, I'm involved, but it's the voters rights that are being taken away," Krieger said after he shrugged off the city attorney's position that Krieger has not been damaged by the twice-over mistake.

When we asked Krieger if he was concerned about what the judge was going to decide to do, he said, "We'll just wait to see what happens."

Ellen VanRiper is one of five lawyers that defended the city council against Krieger's request for a temporary restraining order.

"He wasn't really able to establish that yes, there was voter confusion, yes, people were confused by this system adopted by the city council," VanRiper said.

Back on Aug. 6, Peoria city council voted to send a third round of corrected, early ballots. U.S. District Court Judge David Campbell pressed the city's attorney's on this: Can you guarantee that voters who filled out one or both of the two erroneous ballots won't complete the third.

Ellen VanRiper agreed it was a good point made by the judge but she countered, saying, "Well, you know, yes it was. But I think the response to it is: We don't know any of that," VanRiper said.

Krieger feels the confusing answer to that question is reason enough for a clean slate.

"How about the idea that those first two ballots will still be counted if they don't vote on the third ballot," Krieger asked? "You can't reconcile that by saying, well, you just wait until after the election and we'll see what the outcome is."
The Peoria city council must now decide if it wants to appeal to the 9th Circuit Court of Appeals. It's likely the special election for the "Mesquite" district will be held some time in November.
Copyright 2014 CBS 5 (KPHO Broadcasting Corporation) All rights reserved.