Boy, 7, dies at Phoenix school
Posted:
Updated: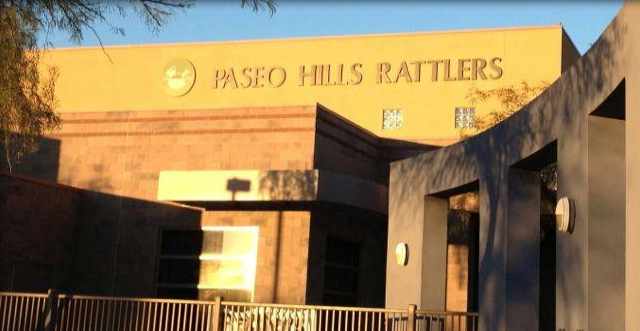 (Source: dvusd.org/paseohills)
PHOENIX (CBS5) -
A 7-year-old boy from north Phoenix died at school on Friday.
The Deer Valley Unified School District said Javier Lopez was a second-grader at Paseo Hills.
School officials said it appeared that something was blocking his airway while eating lunch in the cafeteria about 11 a.m. Friday. A teacher did the Heimlich maneuver and the school's nurse performed CPR. Lopez was taken to a nearby hospital but did not survive.
The district said at this point they don't know if he choked on something or if it was caused by a medical condition.
The school principal, Trevor Ettenborough sent this letter to families:
"It is with a heavy heart that I share some tragic information with you. Today at approximately 11:10 a.m., a second grade student, Javier Lopez, was eating lunch in the cafeteria and became unresponsive. It appeared that he may have had an object obstructing his airway. A teacher performed the Heimlich maneuver and the school's nurse assisted with CPR. Javier was transported to a nearby hospital and we were informed at approximately 11:55 a.m. that he did not survive. Please keep Javier and the Paseo Hills community in your thoughts and prayers today. Deer Valley's Crisis Response Team will be on campus for the rest of the day for any student or staff member in need of support. The Crisis Response Team will also be available next week. If any member of the school community needs to speak to someone over the weekend, the following organizations can offer support: Empact Counseling (480) 784-1514, Terros 24- Hour Crisis Line (602) 222-9444, Teen Lifeline (602) 248- 8336, 3-9 p.m. 7/week"
Phoenix police say they're investigating the case and the cause of death will be determined by the Maricopa County Medical Examiner's Office.
Copyright 2014 CBS 5 (KPHO Broadcasting Corporation). All rights reserved.