SCDPS: Trooper who arrested NFL player for speeding fired
Posted:
Updated: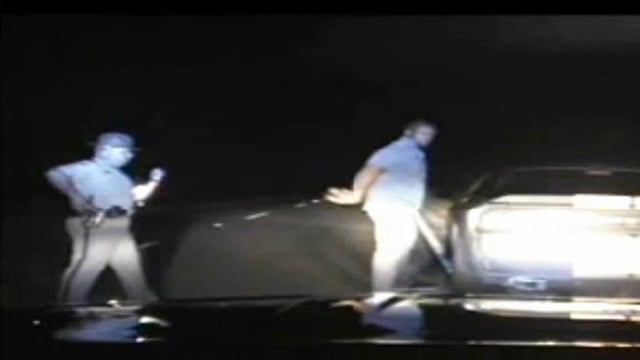 LAURENS, SC (FOX Carolina) -
The Highway Patrol trooper who arrested an NFL player in Laurens County has been fired, the South Carolina Department of Public Safety confirmed on Friday.
SCDPS said L. Cpl. R.S. Salter was terminated for violating the department's policies including "disciplinary action" and "guidelines for Progressive Disciplinary Action for a second offense of Improper Conduct/Conduct Unbecoming a State Employee."
On June 26, NFL player Sam Montgomery was stopped on Highway 72 three miles west of Clinton at 12:37 a.m. on Thursday going 89 mph in a 55 mph zone, according to Highway Patrol.
Officials with Highway Patrol said Salter used his discretion to arrest Montgomery, which is allowed under South Carolina laws for speeding.
An internal investigation was conducted on Salter after the traffic stop and he was subsequently fired.

SCDPS said Salter's actions were unprofessional when he told Montgomery during the traffic stop, "NFL, you are under arrest," which they said could be perceived as suggesting he was being arrested because he played in the NFL.
Additionally, they said Salter's comments on the ride to the detention center were inappropriate.
Referring to the seatbelt in the patrol car, Salter was heard saying, "We can pull that thing across you tight and lock it, and we can make it a very uncomfortable ride to jail."

Salter received a "letter for counseling" in 2007 and also received disciplinary action in 2012 for making inappropriate comments on his personal social media page, according to SCDPS.

Copyright 2014 FOX Carolina (Meredith Corporation). All rights reserved.

Guidelines for Progressive Disciplinary Action for a second offense of ImproperConduct/Conduct Unbecoming a State Employee.