New app won't let kids ignore parents
Posted:
Updated:
By Betsy Webster, News Reporter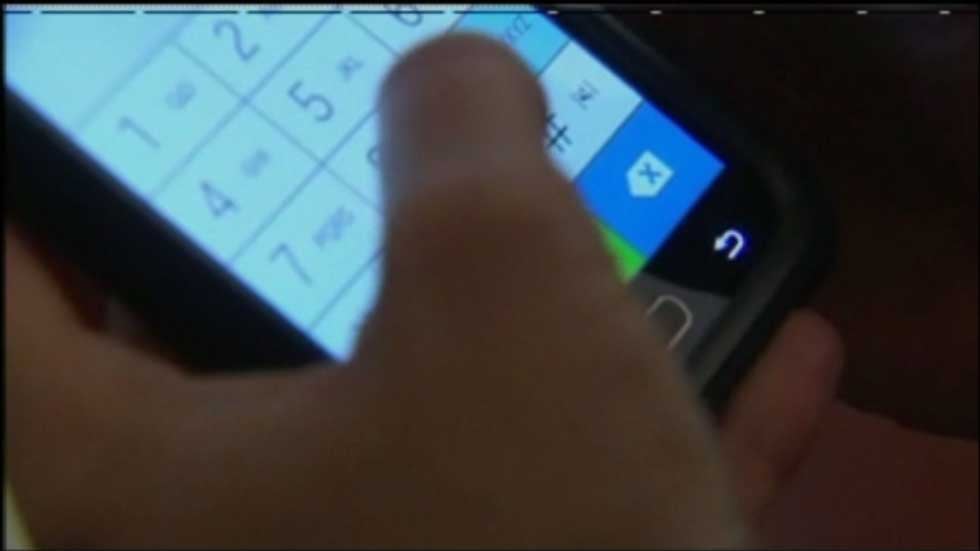 FAIRWAY, KS (KCTV) -
Ring, ring, ring!
It can drive a parent bonkers. Your endless calls to your teen go unanswered or worse go straight to voicemail.
Well, now there's an app for that and it's getting quite a bit of attention. The Ignore No More app forces kids to stay in touch with their parents.
A Houston mother created it after getting tired of her teenaged son ignoring her calls and texts.
Overland Park mother Brenda Fuquan can relate. She said her son always has some sort of excuse for not returning her call or message promptly, including that he didn't feel his phone vibrate or hear it ring.

"You don't know whether to be worried or mad," Fuquan said.
Her son's 17-year-old friend, Jack Furstner, admits he has blown off his mom's calls.
"I do sometimes but that's mostly because my mom's a little crazy and sometimes she needs to tone it down a little bit," Furstner said with a chuckle.
Well Houston mom Sharon Standifird didn't tone it down. She was so aggravated that she was determined to find a solution.
"We need to develop an app that just shuts their phone completely down and they can't even use it," Standifird said of her initial thought process. "And I started, literally just started researching how to develop an app."
Now, if her son is ignoring her, she can type in a code to lock his phone. At that point, his phone fades to black.
He can't access games or friends, only a predetermined list of family. He has to call his mom to get her to unlock the phone. Calling 911 does not ever get locked.
Mission parents Angela Holmes says she is definitely on board with the idea when her 8-year-old gets old enough to get cell phone service.
"I wish I would have known that with my oldest son," Holmes said, "because I would have definitely locked his phone many a time to try to find out where he was or when he didn't call me back late at night then I would have known where he was."
Right now the Ignore No More app is only available on Google Play, but Standifird is working to get it designed and approved for iPhones as well.
What do you think? Would you want to download this app for your kids?
Copyright 2014 KCTV (Meredith Corp.) All rights reserved.