Bears' Men's and Women's Soccer teams open 2014 seasons Friday
Posted:
Updated: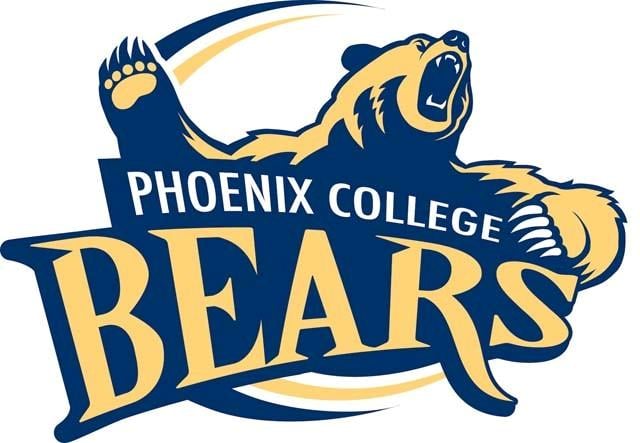 © cbs 5
PHOENIX (CBS5) -
Phoenix College is proud to announce that the PC Men's & Women's Soccer teams will kick off their regular seasons this Friday night, August 22nd, as they head across town to face off against Scottsdale Community College in the teams' conference opener. It will also be the first official events of the Bears' 2014-15 athletic seasons. It will be the first match for the Bears' Women since they reached the Region I Playoffs for the 9th time in the last decade last October, and will be the first match for the Bears' Men since they became the first NJCAA Men's Soccer team ever from Maricopa County to host the Region I Finals last October.
Expectations are understandably 'through the roof' for David Cameron's Bears' Men's Soccer squad after the historic run that the team put together in 2013. The most wins in a single season-16 of them-in the history of the men's soccer program. Their first outright ACCAC Regular Season title. The first Phoenix-area team to ever host the Region I Men's Soccer Finals. And one of the most thrilling finishes to a Region I Championship match in recent history as the Bears and Yavapai went to penalty kicks to finally decide the title. None of that is in the mind of Cameron, who earned his second career ACCAC Coach of the Year Award along the way last year. The Bears' men's head soccer coach has retooled his 2014 roster enough to earn the respect of the national pollsters, who began the season placing the Bears in the same exact spot in the 2014 NJCAA Men's Soccer Preseason Poll as they finished last season: 9th. That's the first time since the 1990's that PC Men's Soccer has appeared in a preseason poll. That puts a heavy target on the team, but Cameron expects that returning starters Anthony Tokpah (TOHK-pah), Roberto Carrizosa (kah-ree-SOH-sah), Aidan Raj, Roberto Valenzuela, Jason Arollo, Nathan Fisk, Alexis Flores, Sergio Rizo, and Johnny Dunbar will fully be able to handle the pressure.
For PC Head Women's Soccer Coach Chris Sagar, he's in a similar mindset as Cameron in that their playoff appearance in 2013 was nice, but isn't nearly enough of a goal for 2014. That's where many of the similarities end, though, since Sagar has completely overhauled his squad. In fact, only three sophomores return from the 2013 squad: defenders Daniella Petersen & Keetley McLachlan (KEET-lee mik-LAHK-lehn) as well as midfielder Alexis Fernandez. Therefore, Sagar is looking to a fresh crop of 15 talented freshmen to mature quickly, and provide a larger scoring punch than in 2013. The Bears will be shooting for their 3rd straight postseason appearance when they take the field in Scottsdale Friday night.
Unlike last year, the men will lead off all 20 of the Bears' men's-women's conference soccer doubleheaders this season, so the 9th-ranked Bears will lead things off Friday against the Artichokes as they kick off at 5:30PM. The women will wait in the wings until 8PM when they follow up with their season debut against SCC. The doubleheader will be held at Scottsdale Community College (9000 East Chaparral Road in Scottsdale). After the Bears finish Friday, they'll head home to begin preparations for their 2014 home debut, which happens next Tuesday night, August 26th, as they host Gateway Community College in another men's-women's doubleheader. Kickoff for the men's match Tuesday night will be at 6PM at Hogan Field at Hoy Stadium (15th Avenue just north of Thomas Road), with the women to follow at 8PM. Admission prices for all PC Soccer home doubleheaders are as follows: $5 for adults; $3 for high school students (or PC students who don't show a valid ID); and PC students who show their valid ID as well as kids 12 and under get in FREE.
Copyright 2014 CBS 5 (KPHO Broadcasting Corporation). All rights reserved.