GCU Season Preview Men's Soccer
Posted:
Updated: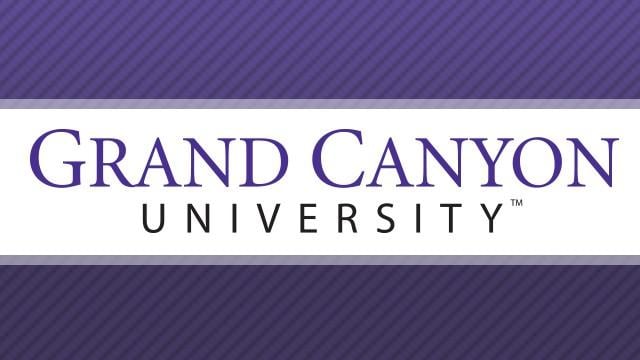 © cbs 5
PHOENIX (CBS5) -
Head coach Petar Draksin and the Grand Canyon University men's soccer program will look to build on their experiences from last season, the first that saw them compete as members of the Western Athletic Conference, when they open their 2014 regular season campaign on Aug. 29 at Wisconsin-Green Bay.

The Lopes are just over a week into their preseason workouts and are looking forward to hosting their annual Alumni Game on Aug. 22. That will be followed by a Purple vs. White scrimmage on Aug. 25, with both games being played on the GCU Soccer Field.

"We learned a lot from last season as a staff and among our returning players," said Draksin. "There is a different fitness level and mental approach at this level. So 2013 was very beneficial to us. We approached this preseason much differently, with much more emphasis on strength and conditioning. We raised our standard so as to be prepared, and that includes the type of athletes that we recruited."

"The team chemistry in our preseason workouts has been incredible, and it is safe to say that we are all anxious to kickoff at our first game in Green Bay and then at our home opener the week after that."

Unlike last year, when the Lopes hosted just five home games, GCU will play half (10 of 20) of their regular season contests on their home field, including five straight to conclude the season.

"What a relief it is to play 10 home games," said Draksin. "It was difficult last year to play away from home for most of the season. So this year we were able to organize a very good schedule and we are very excited about that. Our schedule is much stronger than last year with games against teams from the Big West and West Coast Conference. And within our own conference with squads like UNLV, Air Force, and San Jose, these are big name schools that we will see more than once."

The home opener for the Lopes is slated for Sept. 6 against the University of the Pacific. GCU will also host Wright State, Cal State Fullerton, Incarnate Word, and Omaha in non-conference matchups while welcoming WAC teams Kansas City, Air Force, San Jose State, Bakersfield, and UNLV to GCU Soccer Field.

The Lopes return a number of starters from last year's squad, including Alberto Sanchez Garcia, who matched his career-high with five goals in 2013 and was a First Team All-WAC selection. Garcia was recently tabbed by College Sports Madness as a Preseason All-WAC First Team selection.

GCU also returns Yared Solscheid, Ante Spajic, and Amer Sasivarevic, who combined to make 50 starts last season. Sasivarevic led the squad last year with four assists, while Spajic added one.

Returning goalkeeper Felipe Reyes started each of GCU's final three games last season, collecting 15 saves during that time. He allowed just one goal in nearly 200 minutes over his first two starts, which came on Nov. 8 versus Air Force and Nov. 10 at Incarnate Word. Off the field, Reyes was recently elected as the president for the WAC Student-Athlete Advisory Committee (SAAC).

"We only have a few returners that are seniors this year, but we are looking for leadership, maturity, and a greater understanding that everything is different in Division I," added Draksin. "We want to see them raise their level of attack this season and approach it with a different attitude."

A total of 13 student-athletes are returning for the 2014 season, while GCU is welcoming a bevy of newcomers to the team. Thirteen freshmen join the squad for its second Division I season, while nine transfers are also entering their first season at GCU.

Niki Jackson, a highly touted recruit who spent time with the Real Salt Lake U17/18 Academy and also played for the Vermont Voltage of the Professional Development League this past summer, highlights the impressive list of recruits for Draksin and his staff this season.

Another incoming freshman, Alexander Ramirez, was named to the 2014 National Championships Best 11 for the U18 age group at the US Youth Soccer National Championships in Maryland. Ramirez played for the Scottsdale 96 Blackhawks.

Hector Lasso and his Tyler Junior College squad won the 2012 NJCAA National Championship, while twin brothers Stefan Djurasic and Milos Djurasic will be welcome additions to the team for 2014.

In the net, Kendyl Day recorded an impressive 127 saves and five shutouts last season for Mesa Community College, and will compete for playing time with freshman Shawn Spitzer. Spitzer finished second in Arizona with 155 saves last season and also spent four years playing with the Olympic Development Program.

"This is our first legitimate Division I class and we have brought in a lot of newcomers that we believe will be difference-makers," Draksin said. "Niki, Alexander, and Nikola Vinski are just a few of the names. Kendyl had an incredible season at Mesa Community College. There is a high probability that we will start anywhere from seven to eight freshmen or sophomores, and wouldn't be surprised if that is the case in our first game. We are expecting big things from our newcomers."
Copyright 2014 CBS 5 (KPHO Broadcasting Corporation). All rights reserved. The Associated Press contributed to this report.