Phoenix PD opens 2 probes in fatal police shooting
Posted:
Updated: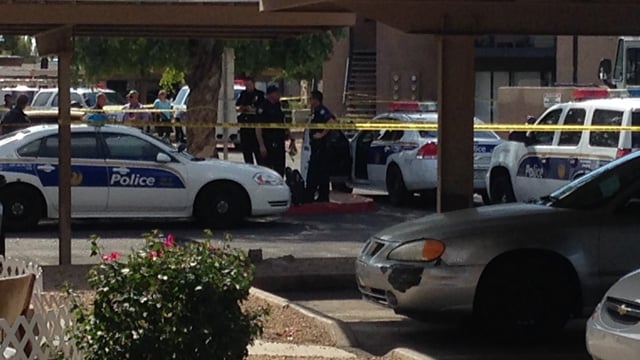 Officer-involved shooting in the 3800 block of N. Maryvale Pkwy. (Source: CBS 5 News, Sean Gates)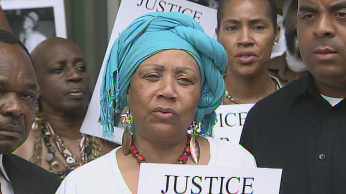 Frances Garrett, Michelle Cusseaux's mother. (Source: CBS 5 News)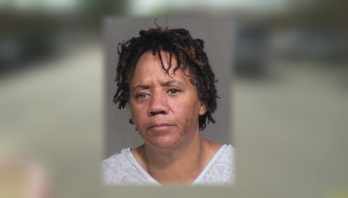 Michelle Cusseaux
PHOENIX (CBS5) -
Criminal and administrative investigations have been launched into last week's officer-involved fatal shooting of a mentally ill woman, Phoenix Police Chief Daniel Garcia said Wednesday.
In addition, Garcia has asked the Maricopa County Attorney's Office to independently review the criminal investigation and make the final case decisions.
He's also ordered a review of the department's mental-health pickup procedures.
On Aug. 14, went to a Maryvale apartment complex in the 3800 block of North Maryvale Parkway, to serve an emergency mental health pickup order.
Michelle Cusseaux, 50, stood on the threshold of her apartment but refused to emerge and slammed the door behind her as she retreated inside.
Officers pried the security door open where Cusseaux stood with a slaw hammer raised above her head. She was shot after she came toward an officer.
Cusseaux's mother Frances Garrett said at a news conference on Friday the shooting was the result of police brutality and excessive force.
Phoenix Police Chief Daniel Garcia released this full statement on Wednesday:
"Over the past few days, the Phoenix Police Department has worked diligently on the investigation involving Ms. Michelle Cusseaux. The events of August 14 that left Ms. Cusseaux fatally wounded are tragic for everyone, and our heartfelt thoughts are with her family.
"The Phoenix Police Department is currently conducting two investigations into this incident, including a criminal investigation. In addition, I have asked Maricopa County Attorney Bill Montgomery to conduct a second - and independent - review of the criminal investigation. Further, the County Attorney's Office, which had staff on-scene during the investigation, will make the final case decisions and disposition.
"My responsibility is to ensure that the investigation into this case is thorough, prompt and fair, and I know that doing so is critical for the residents we serve to trust and have full confidence in the department's ability to conduct its day-to-day operations. Answering the questions of Ms. Cusseaux's family is a priority of mine.
"In addition, I have taken several steps as we move forward
"Effective immediately, I have assigned a police commander to the Arizona Law Enforcement Academy to assist with training officers on how to work with those in our community who have mental health-related issues.
"I have ordered a complete review of our mental health pickup procedures and an analysis of the department's training requirements. We will work with mental health providers to develop and recommend improvements to our procedures.
"The department will begin the process of purchasing of additional on-officer cameras to double the number of cameras we have in the field.
"In recent weeks, our department has worked to strengthen its partnership with Arizona State University's Center for Violence Prevention and Community Safety by applying for a U.S. Department of Justice grant to help analyze officer-involved shootings for the past five years. Throughout this study, we aim to reduce the number of incidents, improve our own tactics and enhance safety while, at the same time, increase transparency regarding the investigative process.
"The Phoenix Police Department is committed to providing quality service to the community we serve. I would like to thank the community for its support. Volatile situations in other parts of the country are an important reminder that working together to solve problems is what community policing is all about - building trust and respecting each other as partners in public safety."
Copyright 2014 CBS 5 (KPHO Broadcasting Corporation). All rights reserved.