Undercover reporter details stay inside Maricopa County jail
Posted:
Updated: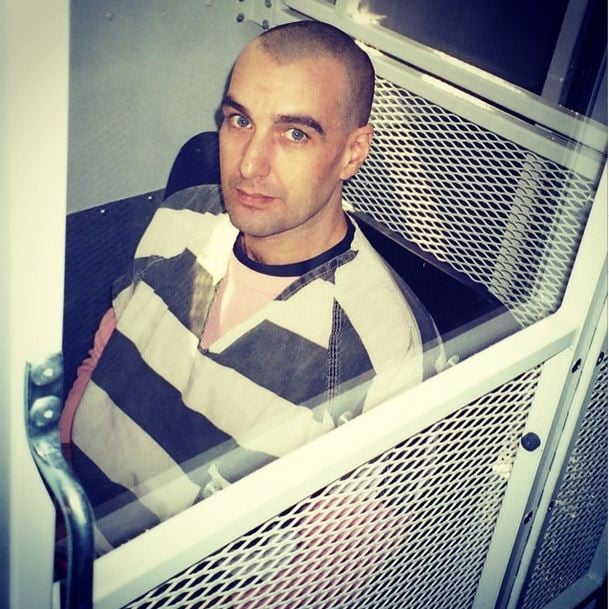 PHOENIX (CBS5) -
British journalist Alex Reynolds began with a question. How could anyone do a story on jails and not visit Maricopa County?
It is true the county has a reputation for hosting the most notorious jails in the nation. But not until now did we learn that reputation crossed the Atlantic Ocean.
You would be correct to surmise that Reynolds' piece was not one exploding with praise for Sheriff Joe Arpaio, nor did it fawn over the less than luxurious living conditions inside the facilities.

"The food is appalling!" Reynolds says as he recoiled from the screen during a SKYPE interview. "And the guards, well, let's just say their interpersonal communication skills were less than adequate."
Reynolds went undercover in the Estrella and Towers jail facilities for three days in December of 2006. During that time he recalled one particularly profane exchange with one of the MCSO detention officers who happened to see two inmates glancing at each other flirtatiously.
"Reynolds, I think they like you. I think they wanna f**k you up the a**. What you think about that? You English guys like all that f** s***, am I right?"
The writer claims to have that little gem captured on his microcassette recorder.
For years, Reynolds has volunteered to have himself locked up in jails and prisons across the world. In 2004, he interviewed with a TV station while incarcerated in a Kansas jail.
That research led him to publish a book, released this past May titled 'Convict Land.'

Reynolds' exploits in Maricopa County and other incarceration facilities are well documented through photos on his Instagram account.
His stay in Phoenix came just a few months after a Bravo TV series called "Brits Behind Bars" filmed a reality show in Tent City.
"If you go into this kind of environment, it's a real shock. You're meeting the sort of people you don't want around for a dinner party," Reynolds said.
An article released today in Vice, an online magazine, highlights the three days Reynolds spent as part of Sheriff's Arpaio's infamous chain gang.

"It is the most infamous because Sheriff Arpaio is a bit of a media whore. He loves the attention," Reynolds said.
Asked to size up Maricopa County's jail with others he has been inside, his answer did not come as much of a surprise.
"It was appalling. Yes, it was inhumane," he said. "Oh it's one of the worst. And it's meant to be one of the worst."
Copyright 2014 CBS 5 (KPHO Broadcasting Corporation). All rights reserved.