Drunk students on display on ASU's 'pass-out page'
Posted:
Updated: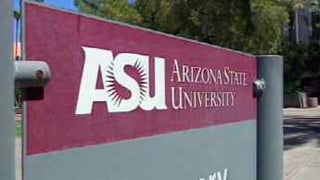 TEMPE, AZ (CBS5) -
Dozens of pictures of Arizona State University students are showing up on the Internet, showing them passed out from partying. Students were asked on move-in day at the dorms to see if they had heard of these so-called "pass-out pages."

ASU's passout page has 527 followers.

University of Missouri's? More than 14,000.

So what is a pass-out page?

On non-university-affiliated social media pages, students are posting and sharing pictures of their friends in precarious positions, and it's got substance abuse counselors like Gordie Bufton concerned.

"I lost my golf and academic scholarship to addiction and then it progressively got worse," Bufton said.

He found the path to sobriety the hard way. Now, he travels to schools to talk to kids and teens hoping they won't learn the same lesson.

"It only takes one misstep when you're under the influence and it could potentially ruin your life," Bufton said. He said trends like this, which have been playing out on the Internet, glorify binge drinking and can have lasting consequences.

"When you're passed out drunk somewhere, people can really take advantage," Bufton said. "It's easy for them to take clothes off or take pictures you don't know about."

We talked to some students on move-in day, and while most hadn't heard of pass-out pages, they weren't fans.

"If they're passed out leave them alone. You shouldn't posting pictures like that," said Darion Leahy.

"They should have the common sense not to because if they're going to go to college they should actually be there and remember it not be passed out in random places," Yasmine Nunez said.

We reached out to ASU to see if they're aware of the page, but we have yet to hear back.
Copyright 2014 CBS 5 (KPHO Broadcasting Corporation). All rights reserved.