UPDATE
Phoenix pastor accused in 4 sex abuse cases
Posted:
Updated: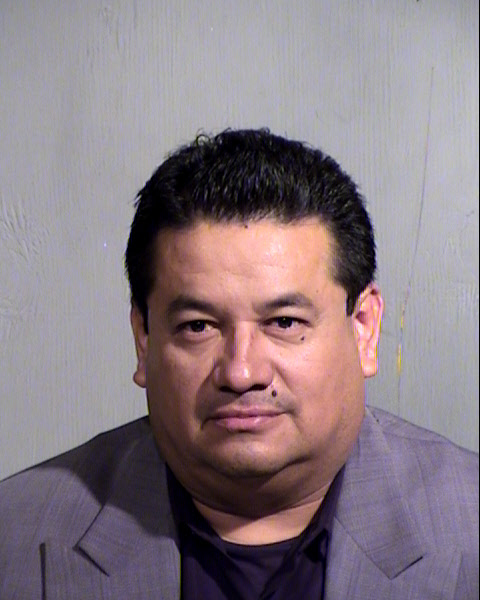 Jorge Vasquez
PHOENIX (CBS5) -
Police say a pastor is in jail for allegedly sexually assaulting two girls and two women, and they're investigating if there are more victims.
"There are various crimes that while he was acting, or was supposedly acting as a minister, that he would take advantage of those opportunities and actually commit sexual crimes," Sgt. Tommy Thompson with Phoenix Police explained.

Detectives believe Jorge Vasquez, 47, had taken advantage of the victims through his position as a minister.
Phoenix police said the alleged abuse between January 2007 and May 2014 often happened at counseling sessions when he was alone with the victims.
Two of Vasquez's alleged victims were 12 or 13-year-old members of his "The Rock" church when the sexual abuse started. They both tell graphic stories of how Vasquez made them do things like sit on his lap and then he would fondle them.
Vasquez, according to one of the girls, would repeatedly touch her sexually saying he was "preparing her for her future husband or boyfriend." Police say Vasquez admitted that to the alleged victim's father. Paperwork says he asked the victim's father for his forgiveness.
The two adult victims involved in the investigation tell a much darker story in which Vasquez, "was involved in sexual conduct against the will of these women during the course of his ministerial duties," Thompson added.

Vasquez was arrested on Thursday at his home in the 8800 block of W. Pinchot Ave. and was booked into the Maricopa County Jail. While he admitted that one of the victims allegedly sent him photos of herself in her underwear, he denied all the allegations against him.
He's been the pastor of "The Rock" church on W. Sherman Ave. in Phoenix for 7 years. It's a branch of the church that's based in California.
The investigation is ongoing. If you have information, call the Phoenix Police Department at 602-262-5151 or Silent Witness at 480-WITNESS (948-6377).
Copyright 2014 CBS 5 (KPHO Broadcasting Corporation). All rights reserved.