Scottsdale HOA sues property management company
Posted:
Updated: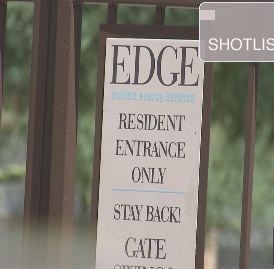 SCOTTSDALE, AZ (CBS5) -
Some North Scottsdale homeowners are angry and they want answers.
Their property management company is accused of embezzling more than $3.4 million.
The Edge at Grayhawk Condominium Association has filed a lawsuit in Maricopa County Superior Court against Eagle Property Management.
The lawsuit claims that Eagle Property Management committed fraud and embezzled millions of dollars in HOA money.
"It's a real shame for what they've done to us," said resident Zale Taylor.
According to the lawsuit, Eagle Property Management president Kelsey Powell, had been making unauthorized transfers of HOA funds into her company's own bank accounts, dating back to 2010.
It wasn't until HOA board members got suspicious and hired a CPA to do an audit, that financial discrepancies were discovered, the lawsuit states.
Homeowner Saundra Verri told CBS5 that it's hard to believe that the roughly $300 a month in HOA dues they've been paying, may have been stolen, instead of used to improve their community.
"It's just so upsetting that you believe in these people, and you trust them, and this is what you find out," said Verri. "It betrays your trust. She had a fiduciary duty, and we relied on her, and her company."
CBS5 went to Eagle Property Management's Phoenix Office to get some answers, but the place was locked up.
The company and its president are now under investigation by the Scottsdale Police Department.
Copyright 2014 CBS 5 (KPHO Broadcasting Corporation). All rights reserved.