Homeowner says road's 'design flaw' led to repeat-flooding event
Posted:
Updated: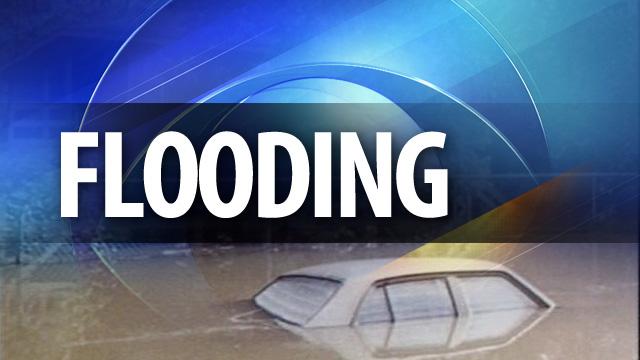 PHOENIX (CBS5) -
It's a story about major flooding CBS 5 News has brought you before. It was 6 years ago to be exact.

"I told them that it was gonna flood. They said it wouldn't," Wade Miller said when we interviewed after part of his home was flooded by monsoonal rains back in 2008.

Tuesday night, it was Wade Millers entire property near S. 35th Ave. and Baseline Rd.

"It comes off the mountain and keeps coming down here till it gets to this one small drain," Miller explained. "By that time, it's so enormous, that one drain cannot hold it."

Because of construction years ago to extend 35th Ave. through the intersection with Baseline Rd., and the city's try at preventing a repeat flooding-event with a retention pond, Miller feels the city essentially made his property one, big bowl.

Tuesday night, at least two inches of muddy, debris-laden flood waters destroyed an estimated $50,000 worth of antiques, mementos, and, frankly, Miller's whole house which serves as an adult foster care home.
"You can see, like a race track, it curves, so all the water goes this way," Miller said as he described what he thinks that led to the flooding.
The water that breached his home's walls damaged, "...things for our retirement to sell online even though we had it lifted up from the last flooding," Miller added.

But as far as Miller knew, a city-contracted appraiser said in documents CBS 5 obtained that Miller's property was in a "Flood-X zone," meaning flood insurance was not required.

"We can't stay here anymore because this is happening too often now," Miller said. "The city's not keeping their promise about draining this water off into another area."
Late Wednesday afternoon, the city of Phoenix released a written statement in response to the flooding Wade Miller has experienced.
The Street Transportation Department is working throughout the city to address a much higher than normal rainfall from last night, continuing into this morning. Areas in south Phoenix, including near 35th Avenue between Baseline and Dobbins roads, were particularly hit hard.
Projects like the retention basin constructed in that area help to alleviate what would have been a much more serious flooding problem. Any residents who feel it necessary to file a claim against the city related to city projects can do so by contacting the risk management division of the Phoenix Finance Department.
Copyright 2014 CBS 5 (KPHO Broadcasting Corporation) All rights reserved.