Homeowners near South Mountain clean up after storm
Posted:
Updated: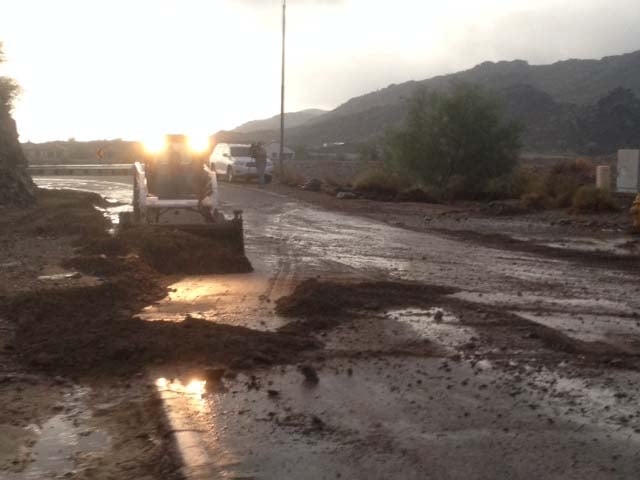 © CBS 5 News
PHOENIX (CBS5) -
The monsoon rolled through the South Mountain area, leaving behind a path of destruction.
Judy Mercado breaks down in tears while cleaning up her home after last night's massive downpour.
"It's completely muddy. Everything is ruined," said Mercado.
Mercado says rain water rushed down South Mountain, spilling into her home. At points it was two feet high. Friends and restoration crews sprayed off debris left behind on the exterior.
"A lot of wonderful people have been coming out and I have a friend from Scottsdale I haven't seen in about eight years bring us some boxes and water. It's devastating," said Mercado.
All along Dobbins Road in South Phoenix and Laveen homeowners are dealing with similar scenarios. Abraham Holgun says he's looking at about $8,000 worth of damage.
"The water was at least over ankle deep here. You can see exactly where it comes up, where the water level was at. It came in here in what's called a green room there where you just relax, but the water was so high. It was literally flooded from the back all the way up here. It looked like a river," said Holgun.
Fortunately he has flood insurance. It's a different story for Mercado.
"I thought I had flood insurance. I could have sworn. I swear to God I have flood insurance. They couldn't find the policy so nothing is covered. Nothing. Nothing. We don't get anything," said Mercado.
Making matters worse, she just remodeled her house. Now everything is destroyed.
"From two feet down you open up the cabinets. They're filled with water. Anything below is ruined," said Mercado.
Copyright 2014 CBS 5 (KPHO Broadcasting Corporation). All rights reserved.