Lake Mead drops to dangerous levels, residents should care
Posted:
Updated: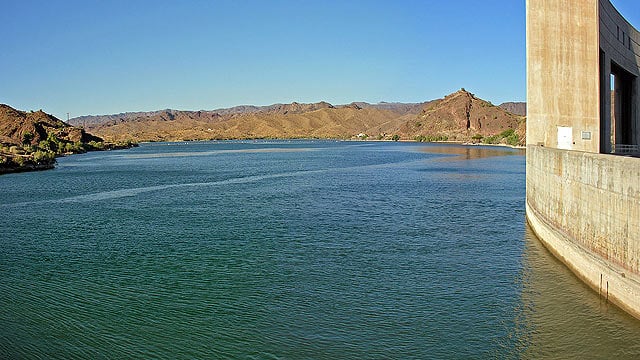 PEORIA, AZ (CBS5) -
By the end of year 2015, experts say Lake Mead will only reach one thousand feet above sea level. That may sound like plenty of water.

"If the lake drops to that level there's no guidelines," said Kathleen Ferris. Ferris is Executive Director for the Arizona Municipal Water Users Association, or AMWUA.

Ferris there are no "guidelines" on how stakeholders, farmers, and even tribal lands would divvy up the water down the Colorado River during such a shortage.

"We're worried that if the lake continues to fall that it will pose a risk to some of our water supplies," Ferris explained. "We rely on CAP water for about 37-percent of our water supply," she added.

The non-profit, which represents 10 major-Valley cities, meets Wednesday morning to discuss publicly pushing for better options to deal with the Lake Mead drought. But first, Arizona must agree, she says, with our neighboring states on how much should be conserved.
The idea right now is to, "...only save about 700,000 acre-feet," Ferris said. "It's not nearly enough given what we have been told to be the projected to shortages."
Ferris added that, "...we think it's slanted too much in California's favor."
Despite that, Ferris doesn't foresee a water war brewing.

City of Peoria water resources director Bill Mattingly says Valley cities are prepared for just about whatever. They've been storing Central Arizona Project water underground.

"When those surface water supplies are somewhat restrained, then we can use our wells," Mattingly said. "In the city of Peoria, we have 40 wells in our system."
It's a busy week for AMWUA when it comes to Lake Mead's drastically low water levels. Thursday, the state's director of water resources will provide an update, in a public meeting, at AMWUA's office about the ongoing negotiations with California and Nevada over the Lake Mead situation.
Copyright 2014 CBS 5 (KPHO Broadcasting Corporation) All rights reserved.