Report: AZ 3rd toughest state to find a job
Posted:
Updated: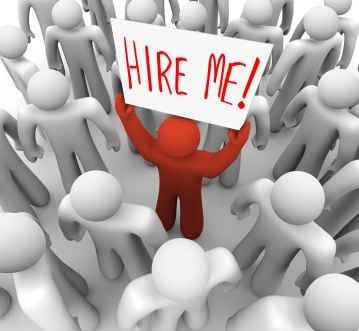 GILBERT, AZ (CBS5) -
Arizona is the third toughest state in the country to find full-time employment, according to a new report by 247wallstreet.com.
The report was based on four major factors; unemployment rate (7.5 percent), underemployment rate (16.1 percent), GDP growth in 2012-2013 (2.8 percent), and labor force growth from 2007-2014 (1.4 percent)
Mesa mom Kate Cope is not surprised by the recent report since she's been unable to find a job herself.
"It's definitely challenging, especially because more stuff is online," said Cope. "You can't get a face-to-face interview, which makes it really hard to get your foot in the door."
However, Arizona Department of Economic Security employment services manager Wallin Gustin told CBS5 that those statistics can be misleading.
He said that job seekers at their Workforce Connections offices currently have thousands of jobs they can apply for.
"I was in our computer system last week and there were 31,000 jobs," Gustin said.
Theresa Maher, with Jobing.com, said that business development in Arizona is growing, and that means more jobs will be headed our way.
"While it is more competitive, I think overall, if you look at the big picture of us as a state, we're still doing quite well with lots of opportunity and companies looking for really good talent," said Maher.
Mayer said that perspective employees need to find an edge to set themselves apart.
Referral materials are the number one way that employers like to hire people, so it's a good idea to find someone that can give you an "in with the company you want to work for, which will mean a lot more than just a piece of paper," said Maher.
Maher also said that Arizona was one of the hardest hit states during the recession, which means the state has further to recover.
However, with companies like Apple and State Farm Insurance expanding here, Arizona's job numbers will go up, said Maher.
Copyright 2014 CBS 5 (KPHO Broadcasting Corporation). All rights reserved.