Tempe police searching for break-in, assault suspect
Posted:
Updated: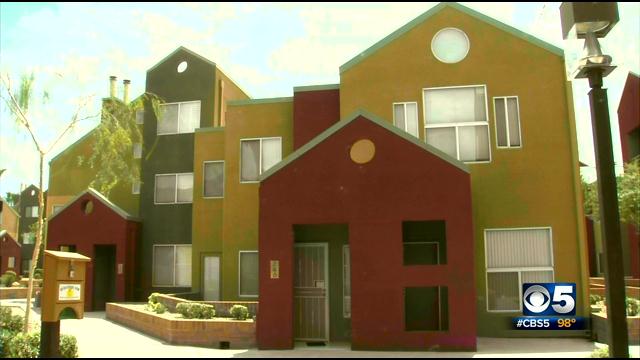 TEMPE, AZ (CBS5) -
Two chilling crimes have Tempe police and residents on high alert. The attacks happened in the middle of the hectic Mill Avenue district.
"He just walked in the unlocked door," explained detective Jaime Garibay. "I believe the victims were sleeping," and unaware that the intruder was about to sexually assault them.

"[He]...touched them inappropriately," Garibay added.

Tempe Police told CBS 5 News that scary scenario happened back on March 27 and then again just this past Friday.

"Both incidents happened in the early morning hours," Garibay explained.

Detectives wouldn't elaborate on where exactly the attacks happened. But two residents at the Hayden Square condominiums on W. Fifth Street confirmed the attacks took place there.

But according to Garibay, "we don't know if they're related at this time."

Knowledge of both of the attacks forced Justin Weiss, a Hayden Square resident, to take what some may call a drastic step to protect his wife and property. He was boarding up a window.

"For me, having an entryway like this where the window is right by the door, I'm going to take whatever precautions necessary," Weiss said.

The only description Tempe police have of the suspect in those assaults is a white male between the age of 20 and 30. He may be between 5'5'' to 6' tall with brown hair.
If you have any information that may help police you can call their tip line at 480-350-8311 or send an email to investigative_tips@tempe.gov.
Copyright 2014 CBS 5 (KPHO Broadcasting Corporation) All rights reserved.