2 Valley record, book stores thrive in struggling industries
Posted:
Updated: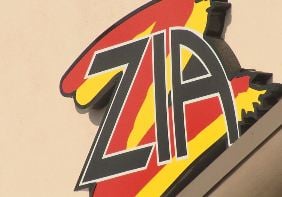 Zia Record Exchange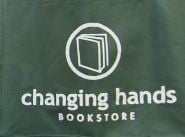 Changing Hands Bookstore
PHOENIX (CBS5) -
When was the last time you saw a record store owned by a national retailer?
Most of those stores are gone. Same goes with many bookstores.
But, there are two Valley businesses that are thriving in those industries.
"I think one of the things that helps Zia is our connection to the community," said Brian Faber, general manager of Zia Record Exchange – an Arizona staple for 35 years with five Valley locations.
As most of its corporate competitors folded, Zia has continued to grow.
In September, its Chandler store will move to a new location, double in size.
"As a small business, you're a little more nimble than those big companies," Faber explained. "You can change and diversify as needed."
Faber also said Zia's customer service and vinyl selection are second to none.
"You come in to Zia, they're going to talk with you about what you bought - why you bought - maybe make a suggestion," he said. "And, you connect with that person on a completely different manner."
That is what has been bringing customer Kenny Geraghty back for 24 years and why he doesn't download his music.
"I'd rather go and shop and find something - they call it a serendipity - where it's like 'Wow, check this out,' and find a new band out of nowhere," he explained.
The same community focus is what has allowed Tempe-based Changing Hands Bookstore to thrive for 40 years while companies like Barnes and Noble continue to close stores.
"So, you're just more engaged and you care more about the success of your community and your bookstore - so, yeah, it's hyper local," said Cindy Dach, co-owner of Changing Hands.
She points out that despite competition from online retailers that are able to offer lower prices, Changing Hands recently opened its second Valley location in central Phoenix complete with coffee, beer and wine bar.
"We're just that gathering place where the community and books and conversation come together, and that's something they can't compete with us on," Dach explained.
Loyal customers agree with her.
"It just got more of that neighborhood feel," said Roseann Dennery. "You're not going to find that kind of thing at like your big, normal bookseller. And, so it just feels like a small town bookstore."
Copyright 2014 CBS 5 (KPHO Broadcasting Corporation). All rights reserved.