Anti-abortion group seeks Planned Parenthood probe
Posted:
Updated: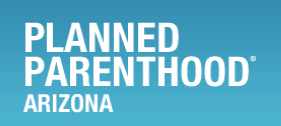 PHOENIX (AP) -
An anti-abortion group wants the state Health Services Department to use new powers to search abortion clinics without a warrant to investigate Planned Parenthood of Arizona.
Alliance Defending Freedom sent a formal complaint to Health Services Director Will Humble Thursday asking him to investigate after a counselor at a Tempe clinic allegedly failed to report that a teen girl's pregnancy was the result of a sexual assault. Humble says he's reviewing the letter.
The Arizona Attorney General's office is already looking into the allegation.
The allegation is contained in police reports against an 18-year-old San Tan Valley man charged with sexually assaulting several underage girls.
Planned Parenthood previously said it works to comply with all state laws and was looking into the report. Requests for comment Friday weren't immediately returned.
Copyright 2014 Associated Press. All rights reserved.