Pregnant woman shaken after being struck by car in Scottsdale
Posted:
Updated: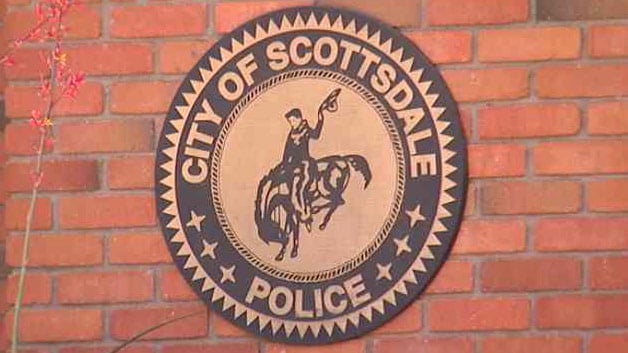 SCOTTSDALE, AZ (CBS5) -
Scottsdale police were looking for clues to identify the driver of a vehicle involved in a hit-and-run that left a pregnant pedestrian with bruises Thursday afternoon.
The 37-year-old woman, who is 15 weeks pregnant, told police she was walking south in a crosswalk at Scottsdale Road and Greenway Parkway with the green light just before 3 p.m. when an older-model gold Honda sedan turned toward her, according to a Scottsdale police report.
She said she saw the car coming, turned slightly and put her hand on its hood, but the car's momentum lifted her on top of the hood. She slid off on the driver's side of the car, according to the report.
Still standing, the woman saw the driver and the car initially pulled to a curb. She said she yelled she was pregnant and was going to call police when the car pulled away, according to the report.
She described the driver as a man in his mid- to late 30s with short dark hair and a slender clean-shaven face.
She said the license plate on the vehicle had a dark-colored background with white letters and numbers, indicating an older Arizona plate, according to the report.
The victim was evaluated by Scottsdale Fire EMTs and suffered several small bruises on the exterior of her left leg and a bruised palm on her left hand.
She declined to be taken to a hospital.
Police are still looking for the suspect's vehicle and ask anyone who might be able to help identify the driver to call police.
Copyright 2014 CBS 5 (KPHO Broadcasting Corporation). All rights reserved.