Candidate sues, city council race thrown into more controversy
Posted:
Updated: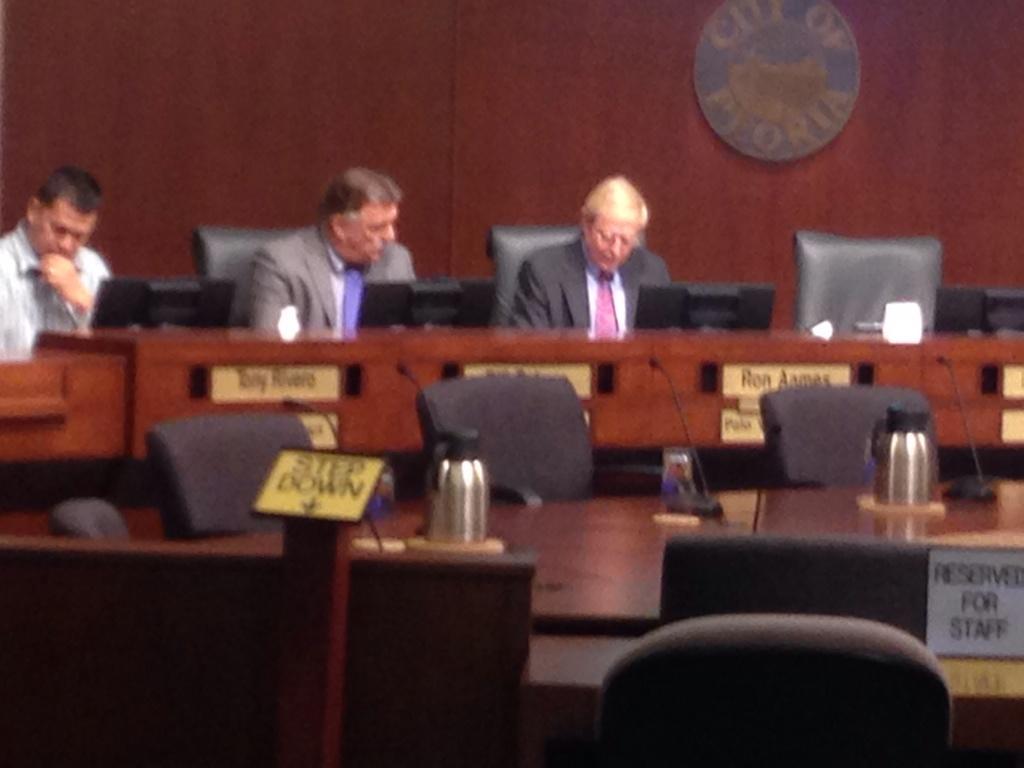 PEORIA, AZ (CBS5) -
By primary day at the end of this month, Peoria voters like Daniel Marquez will have been mailed-and-filled out three ballots.

"There has to be things in place to make sure this stuff doesn't happen," Marquez said. "But we're all human."

Because "Mesquite" district candidate Ken Krieger was left off the ballot twice, the city council was responsible Thursday for deciding what to do next during a special emergency meeting.

"There are no good options here," said Peoria City Manager Carl Swenson. "What we are faced with is choosing which of the options is the least bad," Swenson added.

Krieger wants the city to hold a special election. The city council was told there could be legal problems with that, so it voted 3-to-2 to send out a *third* ballot, focused solely on the "Mesquite" district of Peoria. The council also voted to allow voters to pick-up and drop-off ballots at remote voting locations.
"It gives basically three different options for the "Mesquite" district voters to participate in the process," explained Peoria City Attorney Steve Kemp.
Kemp said he and the rest of the city's legal staff didn't look at whether a candidate would have "favor" when deciding how to proceed with the primaries.
"We look at and make recommendations based on what is in the best interest of those voters in that district," Kemp said.

But with two prior ballots already floating around there are issues.

"Their earlier vote would count and only two people had a chance to be voted on," said Peoria Vice-Mayor Ron Aames in expressing concern about whether some votes may not get counted. "That's the problem I find with this."
The other two candidates vying to represent the Mesquite District agree.

"It is confusing," said Bridget Binsbacher. "All I can do is encourage voters to pay attention, to read the papers, and read their ballot."

"We can't take the position as a city that we're not gonna count someone's vote because someone made an error," said Ben Toma, the incumbent representing the Mesquite District who is running for re-election.

Ken Krieger has sued the city of Peoria and Maricopa County because he was left off the ballot twice. He thinks the courts should decide what's next or that a special election should be held. But that could cost up to $250,000.
Whatever the outcome of the election, what started as a mistake affecting one person has now become a major mess that potentially could affect other candidates and other races in the primary.
"This cannot fly," Ken Krieger said. "It's wrong. It's more confusing than ever. I've never heard of anything like this before."

Many of the early voters in Peoria's "Mesquite" district have already received a "yellow" and a "white" ballot. Some may have already filled them out and returned them. City officials say the third ballot that voters receive will be specific to the Mesquite district. It will include an insert telling voters why they're receiving the third ballot. But the "yellow" and "white ballots" will be cross-checked to ensure votes on other issues and candidates are properly recorded.
Copyright 2014 CBS 5 (KPHO Broadcasting Corporation) All rights reserved.