Many students head back to class this week, some greeted by new principals
Posted:
Updated: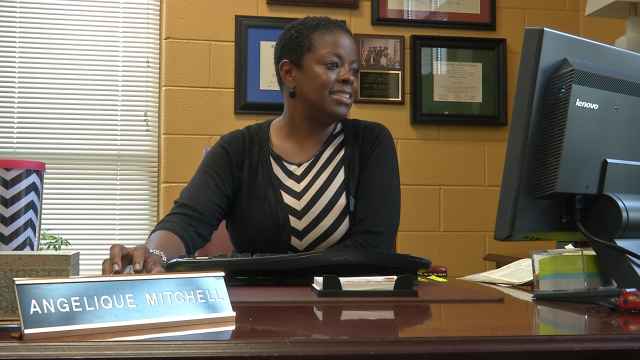 DULUTH, GA (CBS46) -
Students return to the Gwinnett County School District on Tuesday for the first day of classes.
Many of them will be welcomed by a new principal. Ten new principals start the school year off Tuesday alongside their students.
Ferguson Elementary School in Duluth is one of the schools with a new head administrator. The school is entering its fifth year of instruction, and it will be the first time Angelique Mitchell will be called principal.
Mitchell has worked as an assistant principal, as well as a fifth-grade teacher in her 22 year tenure with the district.
She, like many other principals in the district, is a graduate of the Quality Plus Leader Academy started by the district in 2007. Mitchell was in the inaugural class.
According to Dr. Glenn Pethel, the assistant superintendent of leadership development for the district, the program was started because there was a lack of qualified candidates to fill leadership roles in Gwinnett County Schools as they approached the turn of the century.
"The pool was not what we wanted it to be. In other words, we talked about bench strength; do we have as many people on the bench ready to come into the game? No, not at all," Pethel says.
The solution was to create their own leadership academy drawing on successful programs in the public and private sector.
"Simply put, the quality of the leader, the effectiveness of the leader in the school, can have a significant positive impact on children," Pethel says.
Since its inception in 2007, 103 of the district's 134 principals have completed the program.
Even though Mitchell went through the program several years ago, she says it prepared her for the position she is about to be thrust into.
"I really feel that, had I not had that experience there may be some anxiety knowing that the first day of school is [Tuesday], but I am in a comfortable place," Mitchell says.
Mitchell will oversee more than 1,000 students in grades K-5 this year.
"One of the things that I wanted to do is make sure that I knew the school, and not just by walking in the door, but knowing the school by its data; looking at the achievement results; figuring out, OK what are the areas of strength for this school, and what are the areas that we may need to work on," Mitchell says.
It's all part of the training she received at the academy. Training, Pethel says, makes a difference when it comes to student success.
"From a parental standpoint, I want a highly effective leader in my child's school because that person, I know, is going to do some things differently," Pethel says.
Copyright 2014 WGCL-TV (Meredith Corporation). All rights reserved.