Marijuana researcher seeking out other places to do PTSD study
Posted:
Updated: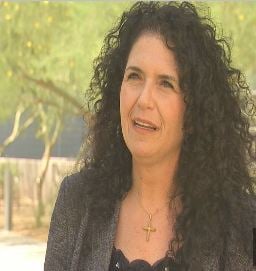 Dr. Sue Sisley
Dr. Sue Sisley told CBS5 that she may have lost this battle, but she's not giving up the fight.
The University of Arizona researcher is determined to finish her medical marijuana study, that could help thousands of veterans suffering from post traumatic stress disorder.
School officials notified Sisley a few weeks ago that they would not be renewing her contract.
On Monday, administrators denied Sisley's appeal for reinstatement.
Sisley said her focus now is finding another institution to take on the project, preferably in Arizona.
"We have over a half million veterans living in Arizona, who have fought side by side with me to get this study to its precipice, where its finally ready to be implemented," said Sisley. "I refuse to turn my back on these Vets. We will find a home for this work somewhere in Arizona ."
Sisley claims she was dismissed from U of A because of political pressure stemming from clashes with state lawmakers over funding for the marijuana study.
Sisley said that the non-profit group MAPS, which is sponsoring the study, is committed to Sisley and will go wherever she does.
Gina Berman is medical director, with the Giving Tree Wellness Center in Phoenix.
Berman said that Sisley's research needs to get done, and should not be about politics.
"Patients are not necessarily treated well on the whole for PTSD, so it provides a compelling reason to try and find novel therapeutics to treat it," said Berman. "I don't know who could oppose research. I'm not sure on what grounds you would oppose research, or on what grounds you oppose gathering information."
U of A officials would not discuss the reason Sisley was dismissed, but said they plan to continue their medical marijuana research with someone else.
"I don't have any agenda other than to collect the most objective data possible," said Sisley.
Copyright 2014 CBS 5 (KPHO Broadcasting Corporation). All rights reserved.
