Rattlers (15-2) close out regular season vs. Predators (10-7)
Posted:
Updated: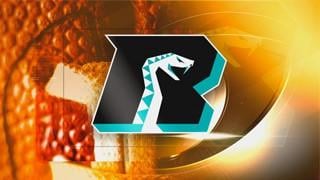 © cbs 5
PHOENIX (CBS5) -
For all that the Arizona Rattlers (15-2) have accomplished so far this season, one might think there wouldn't be a lot at stake in Saturday's non-conference game against the Orlando Predators (10-7).
Make no mistake. This "NET 10 Wireless Arena Football Saturday" regular-season finale, which kicks off at 4 p.m. at CFE Arena, on the campus of the University of Central Florida in Orlando, Fla., is big for plenty of reasons.
Arizona, the No. 1 seed in the National Conference, is in the running for home-field advantage should it advance to ArenaBowl XXVII. The team with the best overall regular-season record hosts the title game this year, so the Rattlers will need a win over the Predators, coupled with a loss by the Cleveland Gladiators (16-1), who play on the road against the Tampa Bay Storm (8-9).
Arizona already knows it will be hosting the No. 4-seeded Portland Thunder in the quarterfinals at 3 p.m. Aug. 3 on Ak-Chin Indian Community Field at US Airways Center. Orlando, coming off a 70-64 overtime victory over the New Orleans VooDoo, is the No. 2 seed in the American Conference and will be hosting the No. 3-seeded Pittsburgh Power in a quarterfinal matchup.
The Rattlers will be facing a formidable Predators team that has won back-to-back games for the first time since June 12. Arizona will be looking for a second straight victory after putting an end to a two-game skid last week with a 65-55 win over Portland.
As if both teams needed more incentive, the game will be nationally televised on CBS Sports Network. Arizona has won the last five meetings, dating back to 2006, but it knows Orlando historically has been a thorn in its side. Twice, the Predators have denied the Rattlers two more trips to the ArenaBowl, defeating them in the 1998 and 2000 semifinals. This will be Arizona's first time back to Orlando since defeating the Philadelphia Soul last August in ArenaBowl XXVI.
This game has all the makings of a shootout. Orlando leads the AFL in total offense – but only by less than one yard over Arizona. The Predators average 298.4 yards per game, compared to 297.7 for the Rattlers. Arizona also has scored a League-leading 158 touchdowns, while Orlando has totaled a third-best 135.
When it comes to passing efficiency, it's a dead-heat between Arizona's Nick Davila and Orlando's Bernard Morris. In 17 games, Davila has completed 66.6 percent of his passes for 4,464 yards and a League-leading 121 touchdowns (126.7 rating). Morris, a third-year player out of Marshall, has completed 67.0 percent of his passes for 1,907 yards and 41 touchdowns in eight games (123.2).
Orlando also doesn't hesitate to run the football. Morris and his backup, Jason Boltus, are among the League's top 10 rushers. In the victory over New Orleans, Morris not only passed for six touchdowns but rushed for three more.
Finally, if the game is decided by turnovers, keep in mind that Arizona leads the AFL with a plus-19 turnover margin (including 31 interceptions, second-most in the League), compared to a plus-3 margin for Orlando, which ranks eighth.
Copyright 2014 CBS 5 (KPHO Broadcasting Corporation). All rights reserved. The Associated Press contributed to this report.