ONLY ON 5
Phoenix business owner offers $1,000 reward to catch vandals
Posted:
Updated: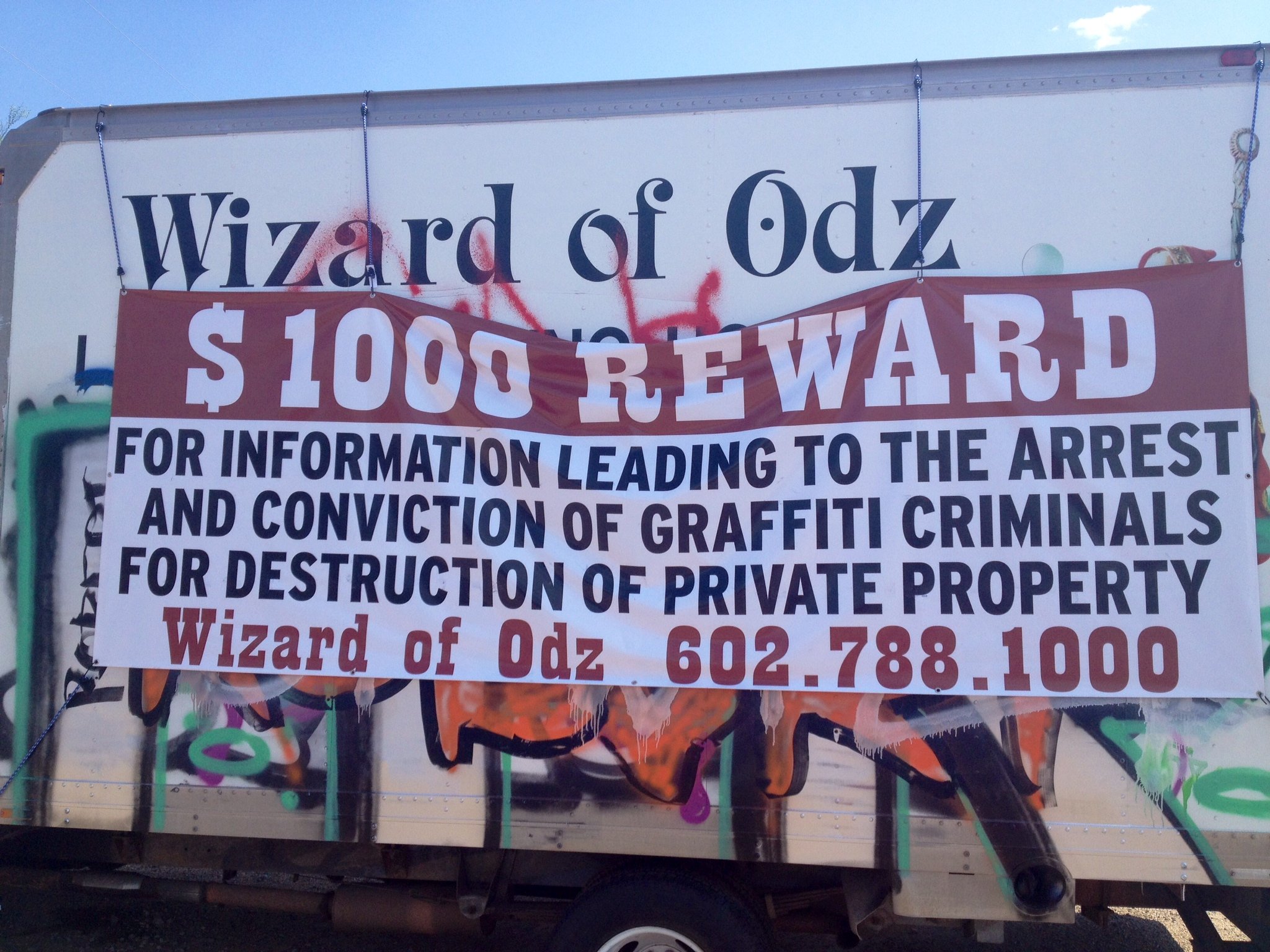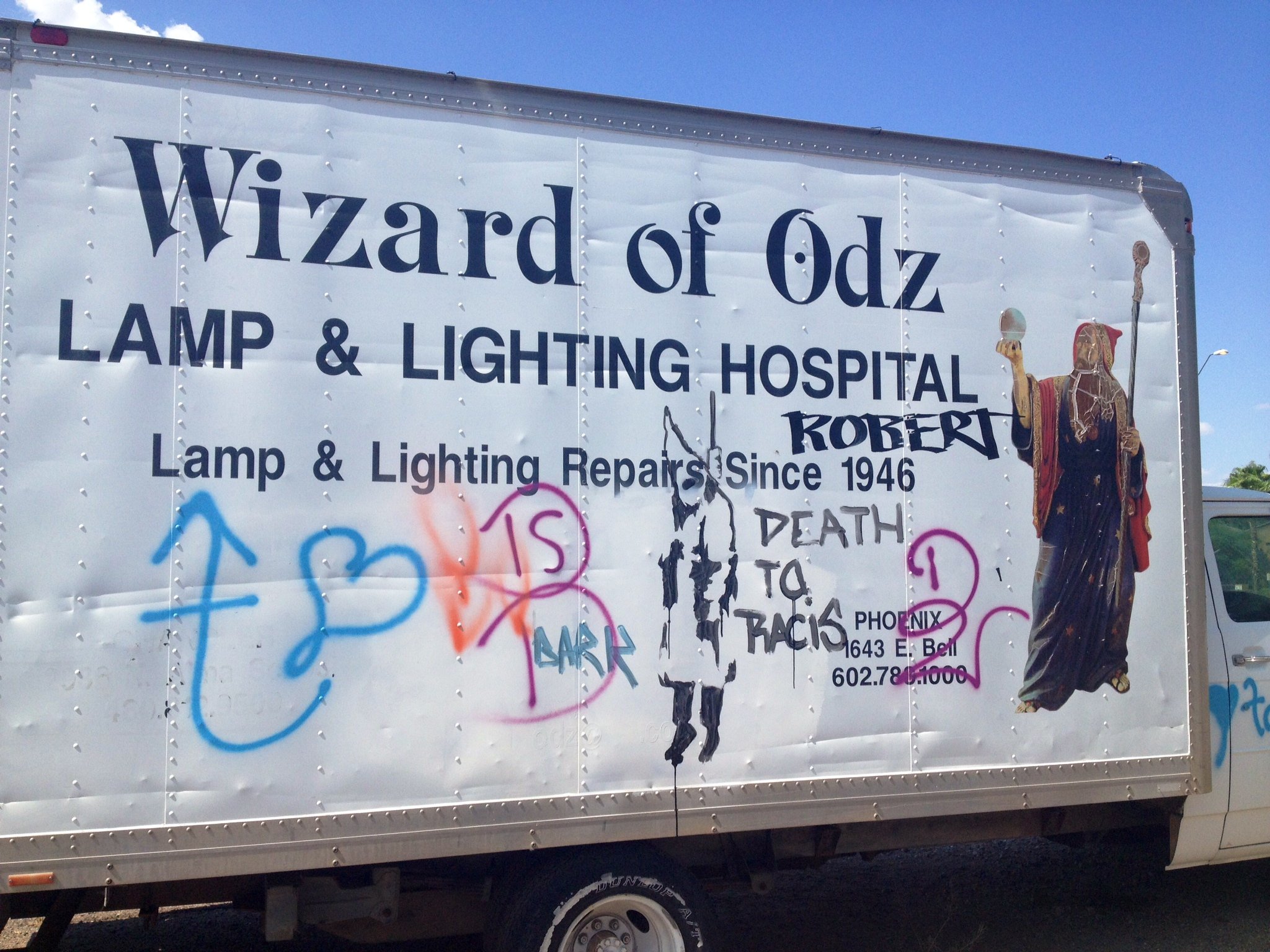 PHOENIX (CBS5) -
A Phoenix business owner wants to stick it to the vandals who keep tagging his lighting repair store.
"I'm going on 90,"said Steve Brown. "I'm not going on 80. And, I need my rest. If I was younger, I'd stay all night and watch them. I can't do it anymore."
Brown has owned Wizard of Odz Lamp and Lighting Hospital for 68 years.
"Every day we see a difference," he said. "We're hit every night."
Since Brown moved to his current location near Bell Rd. and 16th St. in Phoenix about 20 years ago, his property has been a target for graffiti and tagging.
"Idiots," Brown said about the vandals. "Non-caring idiots who destroy other people's property. This is private property."
He said the City of Phoenix has provided him with paint and rollers.
But, Brown has had to shell out more than $10,000 of his own money to have his building, trailers and work truck re-painted over the years.
"I can not afford the labor," he said. "It's costing us a lot of money to do this all the time. And, I'm not doing it anymore."
But, officials with the City of Phoenix's Neighborhood Services division said Brown could be cited for failure to remove the graffiti.
It's a misdemeanor that could result in a $250 to $2,500 fine.
Tim Boling, Deputy Director of Neighborhood Services, said the city provides free supplies to victims – but, that it's up to the property owner to maintain their premises.
"You don't want to cite anyone who's a victim," explained Boling. "But, you also don't want a reduction in the value of the neighborhood."
Brown is standing firm and said he'll take his chances.
After a particularly disturbing image of a Ku Klux Klan member hanging from a noose, with the words 'Death to Racists" appeared on his truck earlier this week, Brown decided to take action.
'When this appeared, that set me off altogether," he said. "From that day on I said, 'that's enough, I've had it. I'm not a racist.'"
So now as you drive by his business, you'll notice a sign on Brown's truck offering a $1,000 reward for information that leads to an arrest and conviction.
"I've got a thousand dollars in an envelope right now," he said. "Bring them to me. Show me the rest, I'll go to court and have them convicted."
If you have any information about who's targeting Brown's business, call the Phoenix Police Department.
Copyright 2014 CBS 5 (KPHO Broadcasting Corporation). All rights reserved.