CBS 5 Advocate
It's easy to pick up wrong meds at the pharmacy
Posted:
Updated: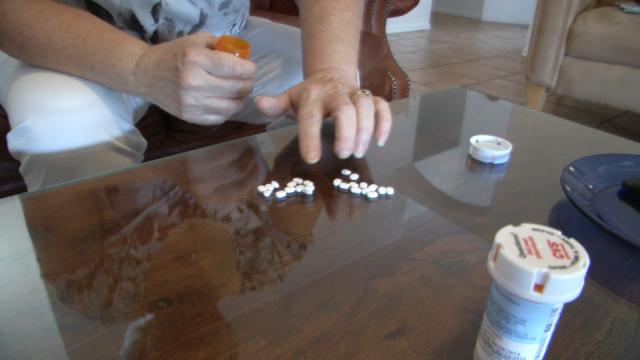 MESA, AZ (CBS5) -
A Mesa woman says CVS gave her the wrong prescription then wanted to charge her again for the right one. There's an easy way to avoid putting your health at risk.
The vast majority of time you go to the pharmacy, you walk out with the right meds, in the right dosage. But since your health and wallet are at stake if you don't, make sure you check to be sure.
"If I didn't pay attention and took them, I would have become ill," Joanne Normand said.
Normand takes regular medication for her high blood pressure. With her supplies dwindling, she went to the CVS pharmacy at the corner of Brown and Ellsworth roads in Mesa for a refill.
"When I got home and got into the bag, about a day or two later, I discovered that the pills didn't look right," Normand said.
CVS had dispensed the correct medication and quantity, but twice the strength. Normand says her doctor told her the double dose could cause terrible leg cramping or worse. She returned it to the same CVS location right away and couldn't believe their response.
"'We can't take them back and we'll have to bill you for the refill', and I said, 'it's not a refill, you made an error,'" Normand said.
She says CVS would be happy to fix their mistake and dispense the correct meds, but another co-pay would apply. Normand refused to pay. She filed a complaint with CVS corporate and spent the next two weeks waiting for a response and struggling to split the tabs. She was still fuming from her exchange with the CVS pharmacist.
"'This is the wrong prescription, I cannot take it, and you're going to charge me for it?' And she said, 'yes, that's what we have to do,'" Normand said.
CVS did finally give her the correct meds at no additional cost, but Normand feels they should have accepted responsibility sooner. It's also dawned her that there is an easy way to avoid this problem altogether.
"We all go in and we see that bag with the receipt stapled to it, we pay the bill and we walk out, and I think what has to happen is before you pay the bill, you have to open that bag and you have to actually look at it," Normand said.
CVS told CBS 5 News that their pharmacists are supposed to take back incorrect meds and dispense the correct ones at no additional cost. That didn't happen in this case. CVS apologized and fixed the mistake.
Again, your money and, more importantly, your health are on the line, so just look in the bag and make sure you've got the right prescription. It's that easy.
Copyright 2014 CBS 5 (KPHO Broadcasting Corporation). All rights reserved.