Animal cruelty charges to be filed against hoarder of 79 cats
Posted:
Updated: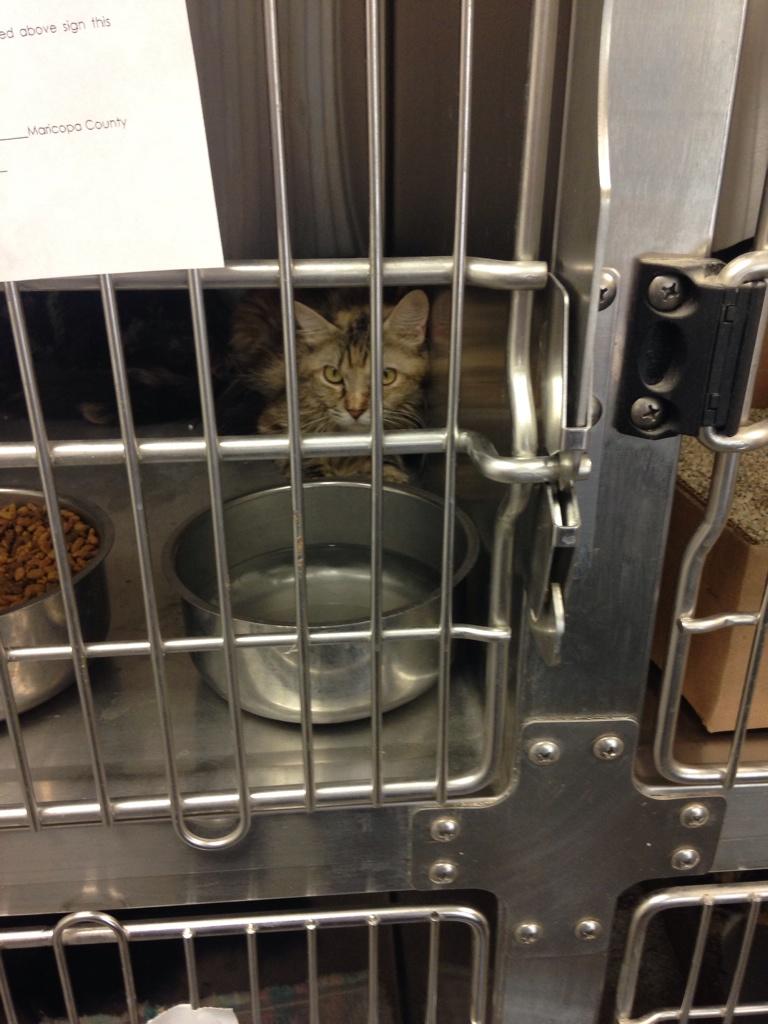 GILBERT, AZ (CBS5) -
Charges of animal cruelty are expected to be filed against 58-year-old Jean Whitaker. She's the woman Gilbert Police say was hoarding nearly 79 cats in the home she formerly owned.
Gilbert Police made the decision to file multiple animal cruelty charges based on not just the deplorable conditions inside the home, but also, "several of the cats were in very poor condition and very poor health," explained Sgt. Jesse Sanger.

One of the cats was also near death.
"There was one cat that we did humanely euthanize," said Melissa Gable of Maricopa Co. Animal Care and Control. "He had some really severe issues with his eyes."

Among the 78 remaining feral cats, only six are said to be semi-social and healthy enough to be taken in by the H.A.L.O. Animal Rescue who will try to get them ready for a home. The rest of the cats sound anything but adoptable.

"Very, very, very, very scared," Gable explained. They are not socialized."

Meanwhile, Sanger says investigators were first contacted back in March about the ammonia stench coming from 1689 Milky Way.

"One of the neighbors had called us due to the odor coming from the neighborhood," Sanger said.

Though Jean Whitaker would never let the officer inside, Sanger says, she agreed to be semi-cooperative.

"She told our detective that she had cats outside," Sanger said. "She was trying to get rid of them through the proper channels."

But according to neighbors, she went back to taking in cats.

Tuesday, it was up to animal control to help determine if charges were warranted.

"[They are]...neglected, yes, definitely," Gable added. "That could fall under animal cruelty."

It's a decision Gilbert Police says isn't easy in cases of hoarding.

"It's unfortunate," Sanger said. "It's kind of a sad thing because I think, in her mind, she was trying to do the right thing when she started this. It just got so overwhelming for her."
This coming Thursday, Maricopa County Animal Care and Control will offer up to the public most of the cats for adoption. The shelter will waive all fees and take care of spaying/or neutering the cat. However, Melissa Gable says people will want to give adoption serious thought.
"We want to be able to give the cats a chance but we also want the public to know it's a big commitment," Gable said.
Remember, she said, they are feral cats and are not socialized. And while they don't show any outward signs of injury, Gable says they could have highly contagious diseases like FIV, the feline version of HIV, and feline leukemia.
"You need to plan on taking that cat to your vet and having them tested right away, and especially if you have cats at home," Gable said.
Copyright 2014 CBS 5 (KPHO Broadcasting Corporation) All rights reserved.