CBS 5 Advocate
Buying a home security system? Get an alarm permit
Posted:
Updated: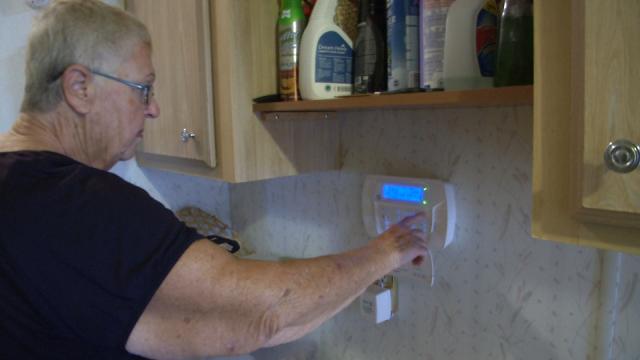 MESA, AZ (CBS5) -
A Mesa woman says she got hit with a $150 fine from the city for not having a permit for her security system but says the installers never told her she needed one.
A security system is a good investment for many homeowners, it gives them peace of mind. But if the police are ever called to your home, and you're required to have a permit, you better have one or that peace of mind will get real costly.
"I guess I should have researched it more," Luise Lucas said.
Lucas says the home security system she bought makes her feel more safe at home. She says some neighbors also signed up after ADT reps (Through a distributor named ASC Security Systems) conducted a presentation in her mobile home community. About six months in, Lucas says she made a mistake with the key fob that operates the system.
"The buttons are little, fingers are big, I pressed the wrong button and walked away from the house with the dog," Lucas said.
When she returned twenty minutes later, Mesa Police was out her door. They were accidentally called out because she pressed the emergency button instead of the arming button. About a week later she got a letter from Mesa.
"I didn't obtain a permit for this, and I had a $100 fine, and there's also a $50 fine for having the police come out," Lucas said.
Lucas says her installer never mentioned a permit. She complained to ADT and says they referred her to the contract she signed. It does state she is required to obtain an alarm permit if necessary.
"The permit is $20 and you have to pay it every year, but nobody told us there was a permit," Lucas said.
There is and big fines apply if you don't have one. Even though she now knows she's responsible, Lucas feels the installer was wrong too.
"You should have informed me, very strongly, that I needed a permit and you should have either had the permit in your hands or told me where to write for the permit," Lucas said.
Some installation companies will provide just that type of service, but they're not required to do so. It's up to homeowners to know if they need a permit. Call your city and ask.
Even if you eventually deactivate the monitoring service, many cities still require a permit if you continue using the alarm in the house.
You typically don't receive an actual permit. Your application and canceled check act as your permit in many cities.
Copyright 2014 CBS 5 (KPHO Broadcasting Corporation). All rights reserved.