Unrest overseas can be unnerving for international travelers
Posted:
Updated: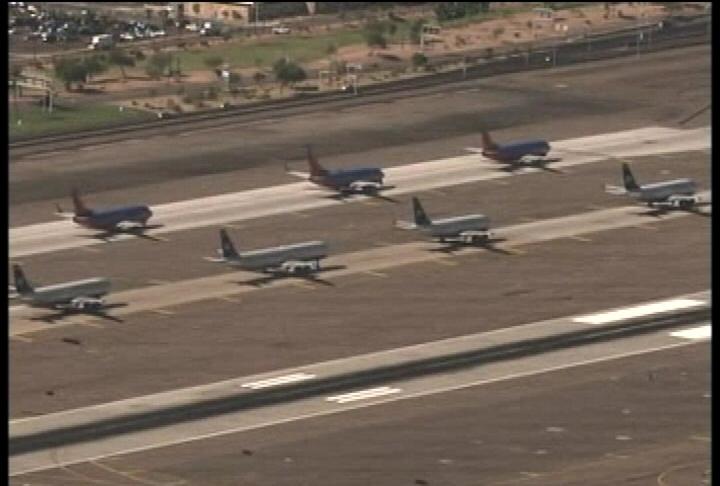 PHOENIX (CBS5) -
The circumstances surrounding what brought down Malaysia Airlines flight 17 are no-doubt unnerving for international travelers, especially if you will be flying over eastern Europe or the Middle East.
The last time the U.S. State Department issued such a travel warning pertaining to the eastern Europe region was June 12. In the travel warning about Russia, the advisory warned "the situation...is unpredictable and could change quickly."

"That is one of the prominent reasons why it's so important to move forward and deescalate the situation on the ground," commented State Department spokeswoman Jen Psaki earlier in the week.

The escalation is also potentially worrying for U.S. citizens traveling in the air above all of those conflicts.

"It has to come down to their personal level of comfort when making the decision to go somewhere," said Max Patterson, owner of a Valley travel agency who has traveled to 35 countries. She says flyers should get the help of a travel advisor.

"We get information regularly from ministries of tourism around the world with updates and that information can help balance out sometimes frightening headlines," Patterson said.

For anxious passengers headed east across the pond, Patterson says a website called FlightAware.com allows passengers to track their planes flight path.

"You can enter any flight number of any airline in the world, and it will pull up a screen that shows you the route that the flight is taking and over which countries you'll be flying," Patterson explained.

Above all, she recommends U.S. citizens planning traveling abroad enroll in "S.T.E.P." or the Smart Traveler Enrollment Program. A free service, "S.T.E.P." puts passengers on a list to receive alerts about safety conditions in your destination country. It also allows the U.S. embassy there to know how to contact you in the event of an emergency or civil unrest. Family members, also, will better be able to more quickly contact you overseas.
Copyright 2014 CBS 5 (KPHO Broadcasting Corporation) All rights reserved.